I received this galley in consideration for an honest review.
The Good Luck Charm by Helena Hunting
Published by Grand Central on August 7, 2018
Genres: Romance, Sports Romance
Goodreads

Lilah isn't sure what hurt worse: the day Ethan left her to focus on his hockey career or the day he came back eight years later. He might think they can pick up just where they left off, but she's no longer that same girl and never wants to be again.

Ethan wants his glory days back. And that includes having Lilah by his side. With her, he was magic. They were magic. All he has to do is make her see that.

Just when Lilah might finally be ready to let Ethan in, though, she finds out their reunion might have nothing to do with love and everything to do with improving his game. But Ethan's already lost her once, and even if it costs him his career, he'll do anything to keep from losing her again.
Oh how I love a good second chance romance!  The Good Luck Charm was fun, emotional, and sexy (aka, everything I look for in a romance) and it charmed me.  I think what made this particular second chance story stand out was the way that Lilah and Ethan had to really work through their own baggage, even as they came back together again.  Ethan was made humble and vulnerable by the brutal reality of professional sports.  It made sense that he would cling to a time in his life when everything seemed to going well. However, Lilah had plans of her own and I loved the way she set boundaries so she could accomplish her goals in life. She isn't willing to simply be a two-dimensional representation of Ethan's lost glory and I loved that so, so much! It showed that being in love does not mean sacrificing who you are or what you want to do.  On top of that, the story was infused with some really touching family moments as well as scenes that made me laugh out loud.  The Good Luck Charm is the type of romance that you will want to finish in one setting because it's so good and I guarantee you'll fall in love with the small town hockey star coming back for his long-lost love.
I received this galley in consideration for an honest review.
Laird of the Black Isle by Paula Quinn
Series: The MacGregors: Highland Heirs #7
on May 29, 2018
Genres: Romance, Historical Romance, Scottish Romance
Goodreads


Lachlan MacKenzie has nothing left to lose since his wife and daughter were killed. But when a shadowy figure reveals his little girl might still be alive, Lachlan will do whatever it takes to find her—even abduct a lass from the MacGregor clan for an exchange. Being caught would mean certain death. But the laird of the Black Isle won't let anything—or anyone—interfere with his mission...not even his beautiful, stubborn captive.

All Mailie MacGregor wants is to return home to her family. And the Highland beast who captured her can go to the devil. Her plan: to thwart him at any cost and win her freedom. But she never expected to be so drawn to the fierce warrior and the desire in his eyes.
Laird of the Black Isle is book seven in the Highland Heirs series about the MacGregor clan.  It does feature a kidnapping which is usually where I exit, but I kept reading this one because it was presented a little differently than this scenario usually is.  Lachlan is the reclusive lair, scarred and traumatized by the deaths of his wife and child.  When he is blackmailed into kidnapping Mailie he is forced to face life again.  It's not a comfortable transition for him and the idea that his daughter might actually be alive seems to bring the pain back again.  Mailie is not a damsel in distress, she is from a large and loving family that is desperately looking for her and she isn't afraid to fight when she needs to, which adds an extra element to the suspense.  Their romance is full of heat, yes, but Lachlan's pain adds an emotional element to it that makes it more than your typical Beauty and the Beast scenario.  I did enjoy Laird of the Black Isle and it's a good addition to this series.
I received this galley in consideration for an honest review.
A Duke In The Night by Kelly Bowen
Series: The Devils Of Dover #1
Published by Grand Central on February 20, 2018
Genres: Romance, Historical Romance
Goodreads

Duke. Scoundrel. Titan of business. August Faulkner is a man of many talents, not the least of which is enticing women into his bedchamber. He's known-and reviled-for buying and selling companies, accumulating scads of money, and breaking hearts. It's a reputation he wears like a badge of honor, and one he intends to keep.

Clara Hayward, the headmistress of the Haverhall School for Young Ladies, on the other hand, is above reproach. Yet when she's reunited with August all she can think of is the way she felt in his arms as they danced a scandalous waltz ten long years ago. Even though her head knows that he is only back in her life to take over her family's business, her heart can't help but open to the very duke who could destroy it for good.
This was a wonderful, thoughtful, feminist romance.  I love romance with feminist themes, but I especially love it when the heroine is running a secret feminist school!  Although there was a spark between August and Clara many years ago, you can bet  it gets doused when he comes to town to escort is sister to Clara's school and scope out the property for a takeover.  Things get frightfully complicated, of course, but as the story moves on we see Clara start to open August's eyes to the potential of what she's doing, and shocks him with her willingness to follow her own dreams, even if it means eschewing the traditional order of a woman's life.  The setting in the country was the perfect backdrop to their sexy romance and budding friendship.  I have to say, I really loved this one and I am excited that it's only the first in a series!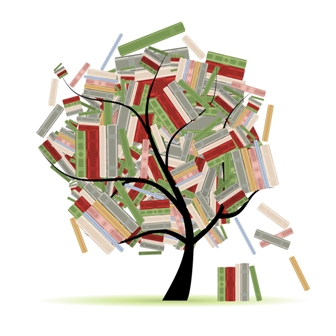 Related Posts