I received this galley in consideration for an honest review.
The Scot's Bride by Paula Quinn
Series: The MacGregors: Highland Heirs #6
Published by Hachette on October 31, 2017
Genres: Romance, Historical Romance, Scottish Romance
Goodreads



Highlander Patrick MacGregor likes his life just the way it is. Fighting for his coin, enjoying a woman's charms, and bearing no responsibility at all. Aye, that's the life for him. That is, until Patrick sees her-a raven-haired beauty with eyes as dark as midnight. Patrick swore never to fall in love. Not even with a lass as wild as he...especially when she's from a rival clan.

Charlotte Cunningham knows Patrick is trouble the moment she sets eyes on him. Her only goal is to escape the possibility of marriage. Any marriage. But as the summer days turn into sultry nights, enticing her beyond reason, Charlie is forced to choose between the freedom she craves and the reckless rogue she can't forget.
This is the second book in this series that I have read, and neither has really worked for me, unfortunately.  I think the main problem is that the plot tends to fall apart about 3/4 of the way through.  It goes along great, but then seems to lose all direction.  The chemistry also leaves a bit to be desired, which is unfortunate because the hero is an interesting guy.  What I did like about The Scot's Bride was that the heroine was feisty and headstrong, which is exactly what I like, especially in historical romance.  I haven't given up on this series, but this installment wasn't all I was hoping for.
I received this galley in consideration for an honest review.
Too Beautiful To Break by Tessa Bailey
Series: Romancing The Clarksons #4
Published by Hachette on September 26, 2017
Genres: Romance
Goodreads


Leaving Belmont Clarkson is the hardest thing Sage Alexander has ever done. From the moment they met, she knew Belmont was the one, and getting up close and personal with him on his family's epic road trip has taken her desire to a new, even hotter level. But there's no way she can go there---not without revealing secrets that could devastate them both.

Losing Sage is not an option. Belmont's heart is hers, has always been hers. He knows she's hiding something from him, but nothing will stand in his way of telling her just how much she means to him. Finding her is easy---saving her from her past could cost him everything.
I have been waiting for Belmont's story since book one and it was worth the wait!  I love, love, LOVE angsty romance and if you do, too, this is your book.  Belmont and Sage have to find a way to be apart so that they can be together….in a healthy way.  I really appreciated that part of the story because it was needed in order to make their relationship work, in my opinion, and it really gave it the tension and angst I love so much about this series.  There was so much mystery in Belmont's past and it seemed that each one of the Clarksons relied on him in some way, so it was good to finally read about things from his perspective.  After their cross country journey, the Clarksons were all able to fulfill their mother's wish and create a big piece of closure for Belmont, as well.  Sage's story fit right in with this dysfunctional family and I loved every minute of it. Her story was no less tragic, but I loved her determination.  If you haven't read this series, you are really missing out and now that book four is out in the world, you have no excuse!  Put this on your must-read romance list!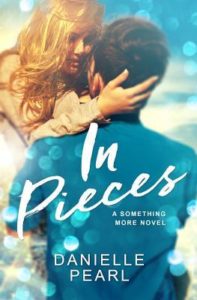 In Pieces by Danielle Pearl
Series: Something More #2
Published by Hachette on October 10, 2017
Genres: Romance
Goodreads



Most college freshmen love the newfound freedom of living on campus, but none of them craves it like Beth Caplan. One ill-fated night when she was fifteen left her locked in a posh prison of private tutors. It's for the best, everyone said, and maybe it was. But after years of hard work and healing, the one person who never thought of her as broken could be the one to break her all over again. And Beth can't seem to stay away now any more than she could all those years ago. As soon as David March learned his best friend's little sister was enrolling at his school, he promised to look after her, and promised himself he'd keep a safe distance. But the sweet little girl he'd grown up with has transformed into a gorgeous young woman, and she's attracting attention from people she shouldn't-like the ex who nearly destroyed her and a strange new student with a disturbing habit of showing up wherever Beth goes. But for David, the most troubling discovery is realizing that he doesn't just want Beth to be safe. He wants her to be his.
I'm not sure if New Adult is still a category people are using, but let's just say that I am always up for college romance.  It's a particularly turbulent time in your life and part of the reason is romance drama, so it's really the perfect setting for a contemporary romance.  In Pieces is a childhood crush story, which I consider to kind of be a second chance romance in some respects, and it was a good balance between chemistry and plot.  Beth's past and the reason everyone is so protective of her isn't revealed right away, which gave it the feel of a mystery and added tension to the story.  I guess the one thing I thought it lacked was to show that Beth didn't need to be protected rather than simply having her say the words over and over again.  She insisted she didn't need protecting, but we never really saw that in the story, which made her a little two dimensional.  I did enjoy this one and will probably go back and read the first book in this series.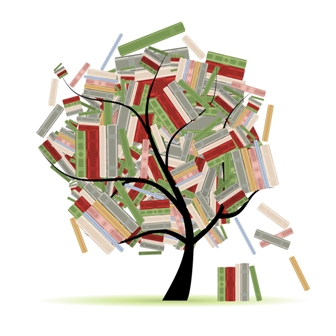 Related Posts