I received this galley in consideration for an honest review.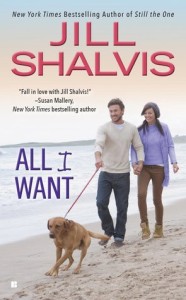 All I Want by Jill Shalvis
Series: Animal Magnetism #7
Published by Berkley on October 6, 2015
Genres: Romance
Goodreads

Pilot-for-hire Zoe Stone is happy to call Sunshine, Idaho, her home base. But her quiet life is thrown for a loop when her brother's friend Parker comes to stay with her for a week. The U.S. Fish and Wildlife special agent is a handsome flirt with a gift for getting under her skin. And the situation only escalates when Parker hires her to fly him around the area while he collects evidence on a suspected smuggler.

Now she has to live and work with the guy. But when they're in the air, she sees another side of him. He's driven, focused, and sharp. And while he enjoys giving commentary on her blind dates, she quickly realizes with a shock that it's Parker who gets her engines going…
Ever since we met Zoe a few books ago, I have been dying for her story, so All I Want was a book that I was highly anticipating!  Beneath Zoe's drive to keep everything going; the house, her career, her siblings, is her deep need to be loved and appreciated.  She has had to take the role of parent almost her whole life, and so it's difficult for her to relax and get out of that "I must take care of everyone and everything" mode.  As a hero, Parker is funny, hot, and good with animals – so, he's perfect.  Their meet cute was hilarious and with her trademark style, Jill Shalvis builds a romance that is hot, fun, and tender.  The intrigue surrounding Parker's job added a touch of tension to the story, although my favorite supporting characters were the kittens.  I definitely enjoyed All I Want!
The Prince Who Loved Me
by
Karen Hawkins
Series:
The Oxenburg Princes #1
Published by
Simon & Schuster
on September 23, 2014
Genres:
Romance
,
Historical Romance
,
Scottish Romance
Goodreads

Prince Alexsey Romanovin enjoys his carefree life, flirting—and more—with every lovely lady who crosses his path. But when the interfering Grand Duchess Natasha decides it's time for her grandson to wed, Alexsey finds himself in Scotland, determined to foil her plans. Brainy, bookish, and bespectacled, Bronwyn Murdoch seems the perfect answer—she isn't at all to the duchess' taste. Living at the beck and call of her ambitious stepmother and social butterfly stepsisters, Bronwyn has little time for a handsome flirt—no matter how intoxicating his kisses are. After all, no spoiled, arrogant prince would be seriously interested in a firm-minded female like herself. So . . . wouldn't it be fun to turn his "game" upside down and prove that an ordinary woman can bring a prince to his knees?
I don't even remember how I stumbled across this series, but I am so glad that I did!  It's set in Scotland, but all of the heroes are princes from a small (and fictional) Slavic country called Oxenburg.  In this first installment, we have the bluestocking and the prince (one of my favorites) and their romance starts with a mistaken identity of sorts that leads to a lot of fun sexy times.  This is being billed as a Cinderella retelling, and all of the elements are there, but it did a little more to develop the step-sisters than the original tale, which is good.   Bronwyn is not looking for love or a husband, but she is looking for a little fun, so the typical romance dynamics in historical fiction are turned on their head a bit.  (Plus, I can really relate to Bronwyn's hatred of social events.) There was even a small romantic twist involving one of the supporting characters at the end that I really loved.  If you haven't heard of this series, give it a try!
I received this galley in consideration for an honest review.
The Taming of Malcolm Grant by Paula Quinn
Series: The MacGregors: Highland Heirs #4
Published by Grand Central on September 29, 2015
Genres: Romance, Historical Romance, Scottish Romance
Goodreads



Emmaline Grey spends her days with her beloved dog, dreaming of the sea-until a brawling Highlander shatters her quiet life to pieces. Though her blindness prevents her from seeing his face, his voice is a warm blend of velvet and silk, and his rakehell ways unmistakable. Risking the wrath of a rival clan as she nurses him back to health, Emma soon realizes the real danger is the magnetic pull she feels to this half-naked Scot recovering in her bed. With his rugged handsomeness and wicked charm, Malcolm Grant wants nothing more out of life than whisky, women, and the occasional war. The only lass he's ever trusted left him with more scars than a battlefield. Yet now at the mercy of this sweet stranger, Malcolm can barely resist the gentle hands that make him feverish with desire-until Emma, the one he will never have, is the only woman he wants .
I read and enjoyed book three in this series (Abigail MacGregor) and while The Taming of Malcolm Grant was good, there were parts that seemed to drag a little bit.  Emmaline's blindness was an interesting trait in this particular time since an unmarried woman was totally at the mercy of society, and the fact that she lived with her brother in a brothel illustrated the limited choices unmarried women had for themselves at that time.  Still, she was able to make a life for herself but the arrival of Malcolm and his brother set everything on its head.  There was a lto of intrigue surrounding a revenge plot, and not a huge amount of romance.  As I said, many of the scenes tended to seem repetitious and it stalled a bit in the middle.  I don't think this will be my favorite of this series.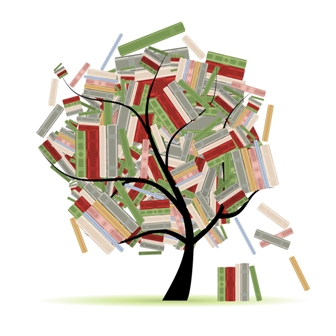 Related Posts