Life has been….interesting.  It's been heavy and anxiety-producing  with everything compounded by a search for a more just world. From a reading standpoint, I have comforted myself with non-stop Romance. I find it soothing in times when everything else feels like sandpaper. I have re-read all of my favorite series and tried out a few new ones.  I never thought that reading would fall to the side as much as it has, but I have also learned not to expect anything in these strange times.  As the Texas summer enters its hottest days, I finally feel like switching things up a bit and moving back to my long neglected TBR.  So, what better way to dust off my blog than to talk about what I am reading in August?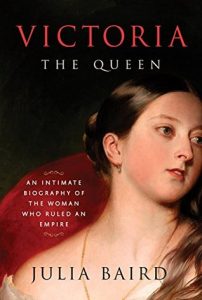 Victoria The Queen by Julia Baird
Published by Random House on November 11, 2016
Genres: Biography, Non-Fiction
Goodreads

When Alexandrina Victoria was crowned Queen of the United Kingdom of Great Britain and Ireland on 20 June 1837, she was 18 years old and barely five feet tall. Her subjects were fascinated and intrigued; some felt sorry for her. Writer Thomas Carlyle, watching her gilded coach draw away from the coronation, said: 'Poor little Queen, she is at an age at which a girl can hardly be trusted to choose a bonnet for herself; yet a task is laid upon her from which an archangel might shrink.'

Queen Victoria is long dead, but in truth she has shaped us from the grave. She was a tiny, powerful woman who reigned for an astonishing 64 years. By the time of her Diamond Jubilee Procession in 1897, she reigned over a fourth of the inhabitable part of the world, had 400 million subjects, and had given birth to nine children. Suffrage, anti-poverty and anti-slavery movements can all be traced to her monumental reign, along with a profound rethinking of family life and the rise of religious doubt. When she died, in 1901, she was the longest reigning monarch in English history. Victoria is truly the woman who made the modern world.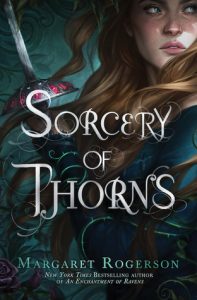 Sorcery Of Thorns by Margaret Rogerson
Published by Margaret K. McElderry Books on June 4, 2019
Genres: Young Adult, Fantasy
Goodreads

All sorcerers are evil. Elisabeth has known that as long as she has known anything. Raised as a foundling in one of Austermeer's Great Libraries, Elisabeth has grown up among the tools of sorcery—magical grimoires that whisper on shelves and rattle beneath iron chains. If provoked, they transform into grotesque monsters of ink and leather. She hopes to become a warden, charged with protecting the kingdom from their power.

Then an act of sabotage releases the library's most dangerous grimoire. Elisabeth's desperate intervention implicates her in the crime, and she is torn from her home to face justice in the capital. With no one to turn to but her sworn enemy, the sorcerer Nathaniel Thorn, and his mysterious demonic servant, she finds herself entangled in a centuries-old conspiracy. Not only could the Great Libraries go up in flames, but the world along with them.

As her alliance with Nathaniel grows stronger, Elisabeth starts to question everything she's been taught—about sorcerers, about the libraries she loves, even about herself. For Elisabeth has a power she has never guessed, and a future she could never have imagined. (less)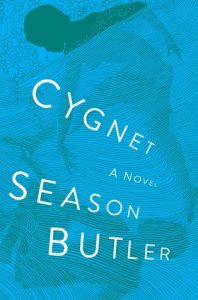 Cygnet by Season Butler
Published by Harper Collins on June 25, 2019
Genres: Fiction
Goodreads

The seventeen-year-old Kid doesn't know where her parents are. They left her with her grandmother Lolly, promising to return soon. That was months ago. Now Lolly is dead and the Kid is alone, stranded ten miles off the coast of New Hampshire on tiny Swan Island. Unable to reach her parents and with no other relatives to turn to, she works for a neighbor, airbrushing the past by digitally retouching family photos and movies to earn enough money to survive.

Surrounded by the vast ocean, the Kid's temporary home is no ordinary vacation retreat. The island is populated by an idiosyncratic group of the elderly who call themselves Wrinklies. They have left behind the youth-obsessed mainland—"the Bad Place"—to create their own alternative community, one where only the elderly are welcome. The adolescent's presence on their island oasis unnerves the Wrinklies, turning some downright hostile. They don't care if she has nowhere to go;they just want her gone. She is a reminder of all they've left behind and are determined to forget.

But the Kid isn't the only problem threatening the insular community. Swan Island is eroding into the rising sea, threatening the Wrinklies' very existence there. The Kid's own house edges closer to the seaside cliffs each day. To find a way forward, she must come to terms with the realities of her life, the inevitability of loss, and an unknown future that is hers alone to embrace.
There is my August.  What have you been doing to pass the time?  What have you been reading that you loved?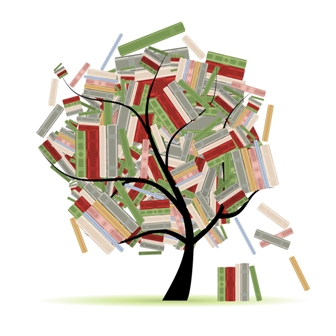 Related Posts