An Enchantment Of Ravens by Margaret Rogerson
Published by Simon & Schuster on September 26, 2017
Genres: Young Adult, Fantasy
Goodreads


Isobel is a prodigy portrait artist with a dangerous set of clients: the sinister fair folk, immortal creatures who cannot bake bread, weave cloth, or put a pen to paper without crumbling to dust. They crave human Craft with a terrible thirst, and Isobel's paintings are highly prized among them. But when she receives her first royal patron—Rook, the autumn prince—she makes a terrible mistake. She paints mortal sorrow in his eyes – a weakness that could cost him his life.

Furious and devastated, Rook spirits her away to the autumnlands to stand trial for her crime. Waylaid by the Wild Hunt's ghostly hounds, the tainted influence of the Alder King, and hideous monsters risen from barrow mounds, Isobel and Rook depend on one another for survival. Their alliance blossoms into trust, then love, violating the fair folks' ruthless Good Law. There's only one way to save both their lives, Isobel must drink from the Green Well, whose water will transform her into a fair one—at the cost of her Craft, for immortality is as stagnant as it is timeless.

Isobel has a choice: she can sacrifice her art for a future, or arm herself with paint and canvas against the ancient power of the fairy courts. Because secretly, her Craft represents a threat the fair folk have never faced in all the millennia of their unchanging lives: for the first time, her portraits have the power to make them feel.
Each book set in Faerie has its own rules. While some of the rules are usually the same (they are immortal, they can't lie) An Enchantment of Ravens had a few new characteristics that I found to be interesting.  The main conflict comes because Faeries can't make craft, meaning they can't really do anything that results in something being made.  This includes art, music, writing, and even cooking.  To try to to anything like this would result in death.  So, while the humans are basically captive in their town, in many ways, they also have abilities that Faeries simply don't.  The Fae buy craft from humans while holding the promise of becoming immortal over their heads. Isobel tries very hard to keep her small family away from the dangers of Faeries, but she is forced to interact with them because of her art.  So much of Isobel's life is tied up in hating and disdaining the Fae and trying to use their power to her advantage without stepping into one of their complicated traps.  Even though she is very careful, it only takes one decision about a painting to bring her carefully constructed life down around her. The love story was wonderful, of course, but I also loved the way that Isobel is desperate to cling to her humanity and her mortality. While many legends talk about human and Fae romances, The Good Law forbids it in this book, so on top of her survival, Isobel must navigate the dangers of a forbidden romance. The things she sees in Faerie only make her more resolved to escape the green well.  As she tries to get back to her family, the adventures she and Rook must face make for an entertaining and fast-paced story.  The world building was well executed and painted a terrifying picture of the brutality and beauty of the strange world.  I wanted the story to keep going and I am sad that this is a stand alone.  I would love to have more books in this world!
The narration was excellent and Julia Whelan continues to bring books to life with her amazing vocal range and dramatic expression.  It really makes an audio book when you can hear the different characters in the voice of the narrator and his particular narrator always delivers.  As a big fan of all things Faerie, I really enjoyed An Enchantment of Ravens and I especially recommend it in audio book form.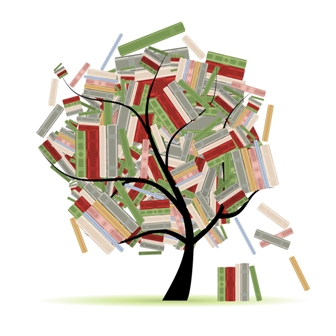 Related Posts