I received this galley in consideration for an honest review.
How To Hang A Wish by Adriana Mather
Series: How To Hang A Witch #1
Published by Random House on July 26, 2016
Genres: Young Adult, Paranormal
Goodreads


Salem, Massachusetts is the site of the infamous witch trials and the new home of Samantha Mather. Recently transplanted from New York City, Sam and her stepmother are not exactly welcomed with open arms. Sam is the descendant of Cotton Mather, one of the men responsible for those trials and almost immediately, she becomes the enemy of a group of girls who call themselves The Descendants. And guess who their ancestors were? If dealing with that weren't enough, Sam also comes face to face with a real live (well technically dead) ghost. A handsome, angry ghost who wants Sam to stop touching his stuff. But soon Sam discovers she is at the center of a centuries old curse affecting anyone with ties to the trials. Sam must come to terms with the ghost and find a way to work with the Descendants to stop a deadly cycle that has been going on since the first accused witch was hanged. If any town should have learned its lesson, it's Salem. But history may be about to repeat itself.
Being descended form a Mayflower family, I have always had a particular interest in the the first settlements of the Pilgrims.  My one and only visit to Salem revealed that they do, in fact, capitalize on the town's dark history. (I was there on Halloween. It was very interesting.)  The weight of history lingers, or maybe it's all the scrimshaw, but either way, it's an excellent and appropriate setting for a book that combines the supernatural with history.  Samantha Mather is grief-stricken over her dad's mysterious illness and not too happy about having to move from New York to Salem, but soon after she starts to settle in a lot of weird stuff starts happening.  As she is trying to figure out why her house seems to hate her, she has to face the ultimate group of mean girls at school. It's obvious that Sam's family history is playing a role in their hatred of her ancestor, the pro-witch killing Cotton Mather.
How To Hang A Witch reminded me of The Vampire Diaries, minus the vampires/werewolves/gratuitous abs, in that it had a small town with a dark history.  I think my favorite character was Elijah the ghost.  He was hilariously uptight, at first, and a true contrast to Samantha's tell it like it is personality.  His character's tragic back story is revealed as they try to solve the mystery of the curse, and it added a bittersweet element to the book.  The mystery they uncover becomes more and more nerve-racking and the final scenes were pretty suspenseful.  Overall, How To Hang A Witch was a fun read.  I liked the modern take on a colonial era story.  If you like ghosts. witchcraft, and history this book is for you.
Random House is allowing me to give away a copy of How To Hang A Witch! You must be 13+ to enter. Open to US residents only. Good luck!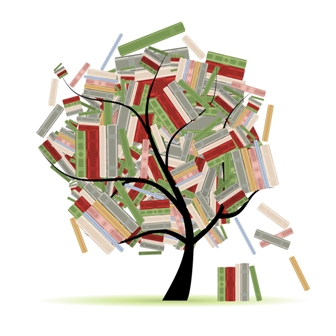 Related Posts