I received this galley in consideration for an honest review.
Riders by Veronica Rossi
Series: Riders #1
Published by Tor on February 16, 2016
Genres: Young Adult, Fantasy
Goodreads

Nothing but death can keep eighteen-year-old Gideon Blake from achieving his goal of becoming a U.S. Army Ranger. As it turns out, it does.

While recovering from the accident that most definitely killed him, Gideon finds himself with strange new powers and a bizarre cuff he can't remove. His death has brought to life his real destiny. He has become War, one of the legendary four horsemen of the apocalypse.

Over the coming weeks, he and the other horsemen—Conquest, Famine, and Death—are brought together by a beautiful but frustratingly secretive girl to help save humanity from an ancient evil on the emergence.

They fail.

Now—bound, bloodied, and drugged—Gideon is interrogated by the authorities about his role in a battle that has become an international incident. If he stands any chance of saving his friends and the girl he's fallen for—not to mention all of humankind—he needs to convince the skeptical government officials the world is in imminent danger.

But will anyone believe him?
Riders starts with an interrogation and then flashes back to the beginning, as Gideon is trying to get himself out of a situation that seems both hopeless and bizarre.  Right away, I was intrigued as to what he was doing and what exactly his bracelet meant.  In a storytelling technique that was both in the past and the present, we read about the formation of a strange team whose job it is to save the world.  Gideon's identity as War ties into the book of Revelations, and his job, initially, is to gather the other horsemen and find out exactly what they are supposed to be doing.  There is a good balance of word building and action, and I thought the non-linear storytelling method worked well with helping achieving that balance.
The Book of Revelation is such an interesting basis for the mythology of Riders.  Whether it is taken in the idealist or futurist view, it is certainly dramatic and, as a seed for a story, it works really well.  Gideon is our narrator and his background and brushes with death are similar to the other horsemen.  Darryn, their leader/interpreter brings her own air of mystery.  The horsemen have powers inside of them and a quest, but much of the book is their coming to grips with who they are.  Since everyone has had a death experience, there is a darkness to each of them that I kind of liked.  It is a dark story, after all, and perhaps it was the idea that the darkness that was in them called to the darkness they were fighting that appealed to me.  All in all, I am really looking forward to reading more.  I want to know more about all of the characters, their backgrounds, and what exactly they are going to do to save the world.  I can tell you that Riders was such a great foundation for a series that is just going to keep getting better and better.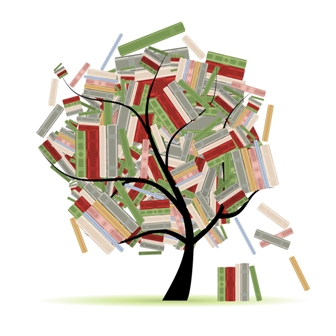 Related Posts