Lost Lake
Author:
Sarah Addison Allen
Category:
Women's Fiction
Publisher:
St. Martin's
Release Date:
1-21-14
Suley, Georgia, is home to Lost Lake Cottages and not much else. Which is why it's the perfect place for newly-widowed Kate and her eccentric eight-year-old daughter Devin to heal. Kate spent one memorable childhood summer at Lost Lake, had her first almost-kiss at Lost Lake, and met a boy named Wes at Lost Lake. It was a place for dreaming. But Kate doesn't believe in dreams anymore, and her Aunt Eby, Lost Lake's owner, wants to sell the place and move on. Lost Lake's magic is gone. As Kate discovers that time has a way of standing still at Lost Lake can she bring the cottages—and her heart—back to life? Because sometimes the things you love have a funny way of turning up again. And sometimes you never even know they were lost . . . until they are found. –
Goodreads
I was so thrilled when I heard that SAA had a new book coming out.  I think that Lost Lake has become my favorite of her books.  Kate is a widow who has been in a grief induced haze for the past year and wakes up one morning to discover that she wants to take back control of her life.  That sets her on a journey back to an estranged aunt and a place that gave her the last really happy memories she had as a child.  The small town where Lost Lake resides still holds its secrets, and the boy that Kate spent all of her time with that summer is still there.  What I thought would be just a sweet romance became a very emotional, and sometimes magical, remembrance of the past.  With the help of her wonderful and quirky daughter, Devin, Kate is able to see her life a little more clearly. As with all SAA books, Lost Lake is chock full of quirky Southern characters with life experiences and dreams that vary wildly from person to person.  This particular book has a non-linear feel, as it goes back and forth in time, telling the back stories of the many people that live around, or have always visited, Lost Lake.  At the center of it is Aunt Eby, who we first meet as a young newlywed.  Her story is one that is filled with love and tragedy and I adored the place that she and her husband built that attracted o many eccentric people.
Reading a book by Sarah Addison Allen will forever change the way you see people.  She is obviously someone who loves hearing other people's stories and it really comes through in her writing.  She presents a character one way, lets you make a judgement, tells their story and changes how you see them.  It makes me wonder about the stories behind the people I interact with every day.  It also makes me realize that everyone has a story worth telling.  This is especially true in Lost Lake, which has several characters whose stories combine personal tragedy with just that hint of magic that makes these books so special.  Lost Lake has a lot to do with starting over, with reconciling the past, and with taking chances in order to be happy.  It made me tear up more than once and it made me smile just as much.  If you are a fan of Sarah Addison Allen or are new to her books, I promise that you will love Lost Lake.
I received this ARC in exchange for my honest review.
Find Sarah Addison Allen online:
Website
Twitter
Facebook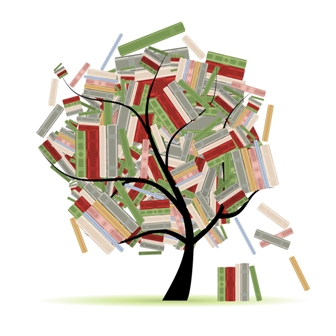 Related Posts