Welcome to my stop on the tour for The Fall of Grace by Amy Fellner Dominy. I just got this book in the mail, so I haven't read it yet, but this story sounds very timely and interesting.  I really enjoyed the emotional darkness of Die For You, so I have high hopes for The Fall of Grace!
I am lucky enough to have an excerpt to share with you today and once you've read it, don't forget to enter for a chance to win a signed copy of The Fall of Grace AND Die For You!
First, here's a little bit about The Fall of Grace:
The Fall Of Grace by Amy Fellner Dominy
Published by Random House on April 10, 2018
Genres: Young Adult, Thriller
Goodreads

Grace's junior year is turning into her best year yet. She's set to make honor roll, her print from photography class might win a national contest, and her crush just asked her to prom.

Then the bottom falls out. News breaks that the investment fund her mom runs is a scam and her mother is a thief. Now, instead of friends, the FBI is at her door. Grace is damaged goods.

Millions of dollars are unaccounted for, and everyone wants to know where all the money went. Can she find it and clear her mother's name?

The key to repairing her shattered life seems to lie in a place deep in the wilderness, and Grace sets out, her identity hidden, determined to find it.

But she isn't alone.

Sam Rivers, a mysterious loner from school, is on her trail and wants to know exactly what secrets she uncovers. As the pair travels into the wilds, Grace realizes she must risk everything on the dark, twisted path to the truth.
From the corner of my eye, I see someone standing behind me. Watching. Listening. Anger flares when I recognize the suit and the pale blue eyes.

"What are you doing here? Who are you?"

He's tall, with receding brown hair and a thin nose and lips. I expect his voice to be high, but it's deep, with a Boston accent. "Miss Pierce, my name is James Donovan. I'm a special agent with the FBI." He pulls a wallet from his coat pocket and flips it open, showing me a gold badge and his photo. "I was with your mother when she collapsed."

"Collapsed?" My trembling knees go rigid with fury. "You mean when she had a stroke! When you accused her of a crime she didn't commit and caused her to have a stroke!"

"I'm very sorry about her condition."

"Her condition?" I repeat. "Do you think she's faking it? Is that why you're here?"

He blinks, and even that movement feels precise and measured. "I'm just trying to do my job, Miss Pierce."

"Your job? Go away," I say, hating the hysterical shrill of my voice. "My mother is fighting for her life. You have no business being here!" A sob breaks loose, and then another. I'm aware of everyone watching: Cecily. Gabe. Mr. Woods. The strangers in the waiting area. The nurse behind the window. I can't make the noises stop. My vision blurs, my chest cramping as I hug myself, driving my nails into my upper arms to keep myself steady.

"I'm sorry," the agent says. "I'll be in touch, Miss Pierce."

"No," I manage. "I don't want you here. I don't want you anywhere near my mother."

"I know you don't want to hear this, especially right now, but your mother is the target of a federal investigation." He slips the badge back into his coat. "I will be in touch, and if you cooperate, things will go better for you."

My head wants to explode. "What will go better?"

"We have evidence that your mother was engaged in a scheme to defraud investors. We know you benefited," he says in an even voice. "There are those who will wonder if you also helped."

Excerpted from THE FALL OF GRACE. Copyright © 2018 by Amy Fellner Dominy. Reprinted with permission. All rights reserved.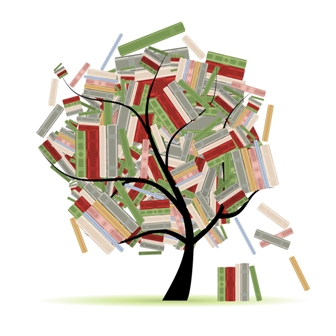 Related Posts