Welcome to my stop in the Falling Kingdoms Series tour!  The final book in the series, Immortal Reign, is now available for purchase!  I am a huge fan of this series and I am so sad that it is ending!  Today, I am featuring book four, Frozen Tides.  Here's a little bit about it: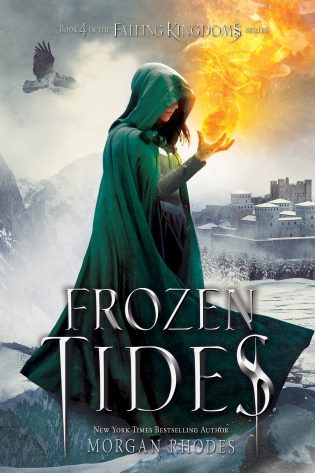 Frozen Tides by Morgan Rhodes
Series: Falling Kingdoms #4
Published by Penguin on December 15, 2015
Genres: Young Adult, Fantasy
Goodreads

Rebels, royals, and monsters wage war over the Mytican throne in the shocking fourth book of the Falling Kingdoms series, from New York Times bestselling author Morgan Rhodes.

CLEO: Reeling after a bloody showdown in Limeros ending with Amara's abduction of the water crystal, and a vacancy in the Mytican throne, Princess Cleo must cast aside her feelings and look toward her kingdom with the eyes of a Queen.

MAGNUS: With the kingdom in chaos, Princess Lucia still missing and quite possibly in danger, and a shocking realization about Cleo, the steely prince is once again torn between love and duty, leaving him wondering whether he's strong enough to rule his people.

LUCIA: The young sorcercess has had her vengeance after the cruel death of her first and only love. Heartbroken and unable to trust anyone, she allies with the awoken Fire god, who also seeks revenge.

JONAS: After escaping death by the skin of his teeth, the defeated rebel—along with a mysterious stranger–leader reunites with Princess Cleo, only to find himself a mere pawn in a dangerous hunt for the elusive Kindred.

KING GAIUS: Abandoned by Melenia and betrayed by his own children, Gaius flees Mytica and sails to Kraeshia, where he attempts to ally with the famously brutal emperor across the Silver Sea.
Morgan Rhodes was kind enough to answer a few of my questions! After the interview, don't forget to enter for a chance to win the last book in the series, Immortal Reign!
Many book series are three books, especially in YA, so I'm wondering what you like about being able to write a series that is more than the usual three books. 
I love trilogies. I like the idea of telling a story neatly as a beginning, middle, and end, and have enjoyed reading many of these over the years. But for me, a longer series is where I am able to stretch my legs, poke around a bit, tell a bigger story, and explore things a lot deeper. I guess it's because I am inspired as much by TV shows as I am by books. I kind of think of each book in a series as a season on a TV show.
What is the most interesting or weird thing you've ever done in the name of book research?
A lot of what I research is life in medieval times, since – while it is fantasy – the world of Falling Kingdoms isn't exactly modern day with iPhones and Netflix. I certainly wouldn't call the books historical fiction, but there has to be that tangible taste of it there…and so my research has led me into all sorts of interesting web searches, including such widely diverse topics as torture techniques and toilet etiquette. And, for the big battle at the end of the first book of Falling Kingdoms, I watched a TON of movie battle scenes, most notably the one from Braveheart, which was a huge inspiration for how things went down in the short but bloody war for the Auranian castle.
All of the characters in this series have such wonderful arcs.  Is there one in particular that your fans seems to ask about or relate to the most?
Thank you so much! I love writing about all of my characters – and I'm going to throw out a little love to Felix, Amara, and Nic, who have been particularly fun. But the fans of the series seem to love Prince Magnus the best…and specifically his rather tumultuous relationship with Princess Cleo.
What are you working on now?
Currently, I'm busy preparing for the release of the sixth and final book in the Falling Kingdoms series, Immortal Reign, and doing lots of social media and having a great time connecting with readers online. But I'm also playing with a new idea which I absolutely adore. It's not related to Falling Kingdoms, but it definitely has crazy, complicated characters and a gigantic world in which I look forward to spending time in for one book or many. Fingers tightly crossed this idea becomes a reality.
GIVEAWAY
One finished copy of Immortal Reign. Open internationally.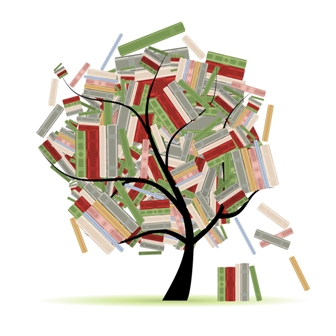 Related Posts