I received this galley in consideration for an honest review.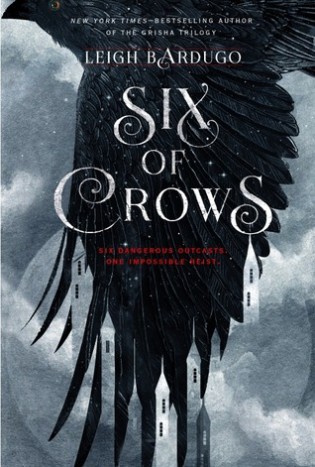 Six Of Crows by Leigh Bardugo
Series: Six of Crows #1
Published by Macmillan on September 29, 2015
Genres: Young Adult, Fantasy
Goodreads


Ketterdam: a bustling hub of international trade where anything can be had for the right price—and no one knows that better than criminal prodigy Kaz Brekker. Kaz is offered a chance at a deadly heist that could make him rich beyond his wildest dreams. But he can't pull it off alone...
A convict with a thirst for revenge.
A sharpshooter who can't walk away from a wager.
A runaway with a privileged past.
A spy known as the Wraith.
A Heartrender using her magic to survive the slums.
A thief with a gift for unlikely escapes.
Six dangerous outcasts. One impossible heist. Kaz's crew is the only thing that might stand between the world and destruction—if they don't kill each other first
I'll just go ahead and get this out of the way – Six of Crows lives up to the hype 100%.  There.  Now, I'll say that I loved the detail and pace of this book that seemed to deftly balance world building with action.  It's difficult to get my cynical book bloggers heart to yearn for anything too strongly, these days,  but I really, really wanted to read Six of Crows.  While it gives you that little extra something to have read the Shadow and Bone trilogy, this is a companion novel, so it's not essential and it should not hold you back from picking up this fabulous book.   If this is not your first trip into the Grishaverse, you will see tidbits of things that tie into the other series, which is always so fun.  Six of Crows was a lot of world building and it is a world that is gritty and definitely thrives on the idea that it's a kill or be killed kind of world out there. Slavery, sex trafficking, theft, and pretty much every other horrible thing you could think of is par for the course in the Barrel district of  Ketterdam.  As the ring leader, Kaz has that perfect combination of you talkin' to me? and go ahead, make my day. Yet, through the perspective of each character, you get to know a little part of him.   Each one of the six (who I would love to write about at length, but spoilers!) is a little bit broken, and while we meet them as they are right now, we still get to see their back stories, and I simply couldn't dislike any of them.  They were all wonderfully complicated and full of their own motivations, but the writing never quite let you mistake their will to survive with selfishness.  As much as they wanted you to think they were completely mercenary in their pursuits, they all had a deeper purpose.
The heist itself takes place in a Scandinavian-like world that I loved exploring through the story.  Over and over again, the challenging question of what makes us human or gives us humanity is asked and over and over again, the answer isn't always clear. In the end, though, it is all about power; power over a rival gang, power in order to exact revenge, and the power to control your own future.  As the action got more and more frantic, switching perspective gave the story more motion and, as many have said, it did have an Oceans 11 feel to it. On top of all the nail biting,   I became very attached and invested in each character.  I think that's why I love multiple points of view so much.  When you are able to get into the heads of every character, they become so real.  As a further contribution to their development, since we're in everyone's heads, we see how their comrades see them from the outside, as well, which is the final piece of this amazing puzzle.  Some of the characters have deeper connections than just the heist and I am so very anxious to read more about them in the next book.  I can already tell that there is going to be so much pain and trouble for these six, but I also see tiny pinpoints of light as hopes for adventures that have yet to be realized and ships that have yet to be boarded by loyal fans.  This series is going to be amazing and I am so glad that Leigh Bardugo has led us back into this world.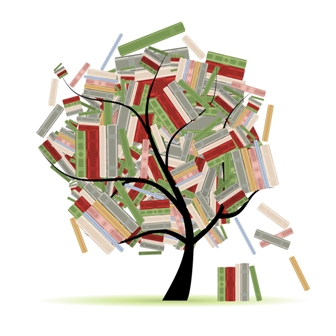 Related Posts