I received this galley in consideration for an honest review.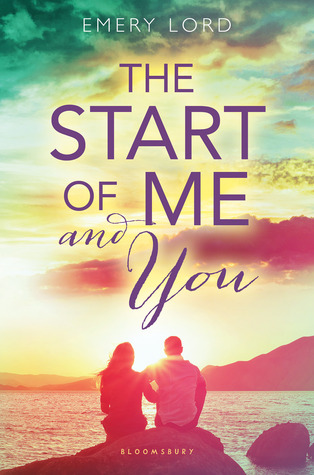 The Start of Me and You by Emery Lord
Published by Bloomsbury on March 31, 2015
Genres: Young Adult
Goodreads


It's been a year since it happened—when Paige Hancock's first boyfriend died in an accident. After shutting out the world for two years, Paige is finally ready for a second chance at high school . . . and she has a plan. First: Get her old crush, Ryan Chase, to date her—the perfect way to convince everyone she's back to normal. Next: Join a club—simple, it's high school after all. But when Ryan's sweet, nerdy cousin, Max, moves to town and recruits Paige for the Quiz Bowl team (of all things!) her perfect plan is thrown for a serious loop. Will Paige be able to face her fears and finally open herself up to the life she was meant to live?
For the last year, Paige's life has been defined by the death of her boyfriend.  Right away, I knew that Paige was a character that was looking to define her self by taking the control that grief and forced public mourning stole from her life.  She is ready to move on and, in many ways, she already has.  Unfortunately, the residual guilt and grief has weighed her down and, as you would expect, has also had an impact on how her family relates to her, as well.  The title implies that this book is all about romance, and in many ways a romance, albeit a short one, was the catalyst of the events in Paige's life.  However, this book is about, well, everything.  It's about friends who support each other no matter what, it's about flawed (but loving) families, and it's about falling for someone you knew as a friend, first.  Max was every nerd-loving girls dream.  Smart (he's read Pride & Prejudice!) funny, kind, and also realistically flawed, I really loved that Max and Paige became such good friends.  Even though you know that romance is in the air for these two, I still enjoyed the journey that they took as individuals and as friends.
I enjoyed Paige's family so much.  I read a lot of YA an it seems that many book families are either totally FUBAR or perfectly functioning.  There isn't enough middle ground.  There aren't enough divorced parents who still make it work as parents, there aren't enough examples of flawed families (no family is perfect) that still loves fiercely.  Paige's parents were fun to read about since their situation becomes rather unique, but I loved the way they had frank discussions with Paige about their marriage and why it didn't work.  Paige's relationship with her grandmother is also a very big part of who she is, and all of the people in her innermost sphere provided a foundation that made it possible for Paige to take some big steps in her life.  The other source of strength in her life was her friends.  I absolutely adored the way Paige and her friends interacted.  Even when they were annoyed with each other, or didn't agree with each others choices,  their friendship was strong and unconditional.  In an environment where female relationships are represented as nothing more than a competition, I found this aspect of the book to be a most welcome breath of fresh air.  The Start of Me and You was emotional and an excellent balance of friendship, family, and romance.   The ending was absolutely perfect because it made smile and wipe away a tear.  I highly recommend this book for readers of all ages.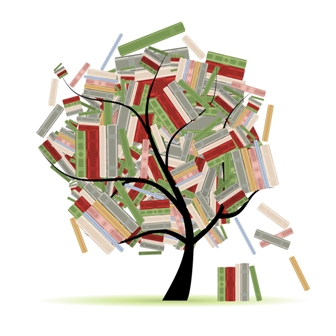 Related Posts