I received this galley in consideration for an honest review.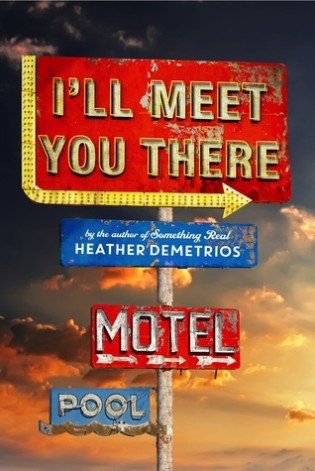 I'll Meet You There by Heather Demetrios
Published by Macmillan on February 3, 2015
Genres: Young Adult
Goodreads


If seventeen-year-old Skylar Evans were a typical Creek View girl, her future would involve a double-wide trailer, a baby on her hip, and the graveyard shift at Taco Bell. But after graduation, the only thing standing between straightedge Skylar and art school are three minimum-wage months of summer. Skylar can taste the freedom—that is, until her mother loses her job and everything starts coming apart. Torn between her dreams and the people she loves, Skylar realizes everything she's ever worked for is on the line. Nineteen-year-old Josh Mitchell had a different ticket out of Creek View: the Marines. But after his leg is blown off in Afghanistan, he returns home, a shell of the cocksure boy he used to be. What brings Skylar and Josh together is working at the Paradise—a quirky motel off California's dusty Highway 99. Despite their differences, their shared isolation turns into an unexpected friendship and soon, something deeper.
There is a lot to love about I'll Meet You There.  Set in a small, fairly isolated town in California, this story pulls you in and completely envelopes you in the lives of two young people who are both facing big changes and big decisions.  Skylar has worked very hard to set up a life for herself.  With two close friends who keep her grounded and a pact to avoid any romantic entanglements that might keep her tied to her small town, she can see her future within reach, but then life has other plans.  Enter, or should I say re-enter Josh, who is back from war and grappling with reconciling who he was in Creek View with the soldier that he became in the Marnie Corps.  There is a lot of material here and heather Demetrios did such a fantastic job of taking these two characters and making me really care about them.  As Josh and Skylar develop their friendship that might be more, Skylar goes though some really rough times with her mom and I'll Meet You There did a  good job of showing how much Skylar's life revolved around making sure her mother stayed afloat, both financially and emotionally.  Her decision is not as much as whether she should go to school, but whether she is able to concede the roll of adult back to her mom.  Skylar's job at a quirky roadside motel served as the home base for the story. While both characters have homes, the motel is more of a real home to Skylar and Josh, and it almost became a character itself.
What I noticed about Skylar and Josh was that they were both surrounded by people, but were still isolated.  Skylar isolates herself in an attempt to avoid anything that might chain her to Creek View before she leaves for college and Josh is isolated by his guilt.  I'd like to highlight how honestly the author shows what Josh's return home was like for him. In many ways, this is what made the book so great for me.  We get some insight into Josh's thoughts through journal entries throughout the book.  While not entirely like getting a dual point-of-view, they enhanced my understanding of the conflicts with Josh and it was very effective as a tool for character building.  Josh is navigating some incredibly difficult territory.  He's injured, dealing with a prosthetic, dealing with PTSD, and dealing with every big question about his future.  Then, to top it all off, everyone he talks to calls him a hero and then assumes that he would never, ever want to go back.  So, his desire to go back on active duty seems insane to many people, and that desire isolates him, as well.  Skylar and Josh  are able to be that rare thing, which is to achieve a sort of perfect imperfection.  They aren't a golden couple and their friendship and romance is messy, but they feel like such real people that you will find yourself rooting for them with all of your might.   I'll Meet You There ended up being a very powerful book that presented the beauty of new beginnings, even as it showed you the grittier aspects of moving on to something new.  That's a delicate balance and one that is successfully achieved in a book that I won't soon forget.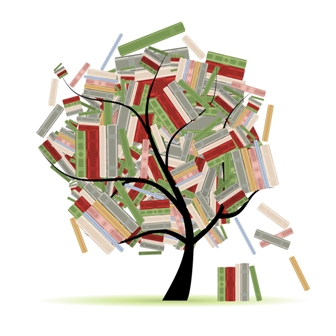 Related Posts