I received this galley in consideration for an honest review.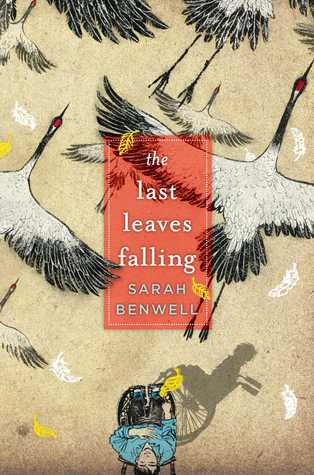 The Last Leaves Falling by Sarah Benwell
Published by Simon & Schuster on May 5, 2015
Genres: Young Adult
Goodreads


And these are they. My final moments. They say a warrior must always be mindful of death, but I never imagined that it would find me like this . . .

Japanese teenager, Sora, is diagnosed with ALS (Lou Gehrig's disease). Lonely and isolated, Sora turns to the ancient wisdom of the samurai for guidance and comfort. But he also finds hope in the present; through the internet he finds friends that see him, not just his illness. This is a story of friendship and acceptance, and testing strength in an uncertain future.
When I got The Last Leaves Falling in the mail and read the jacket copy, I steeled myself for a cry-fest.  Make no mistake, this book is very sad, but it is a peaceful sadness.  Sora is a Japanese teen who is diagnosed with ALS, which is very rare in kids his age.  He is full of promise and dreams, as it is with most teenagers, but he is also very aware that his disease is not curable.  It was interesting because in most books about teen illness, there is always a chance.  There is always a hope that this medicine or the next will work, but there is no cure for ALS. Sora is certainly trying to come to grips with this; his feelings of anger and frustration exist inside him while he tries to keep it together for his mother.  While Sora is certainly the main character, it wasn't just about him.  He is very aware of the eventuality of his death and what that knowledge is doing to his mother.  For me, this was perhaps the most heartbreaking part of the story.  He wants to talk about it, but his mother's coping mechanism is to remain steadfastly positive, even though Sora can see that she is hurting deeply.  His closeness to his mother made that relationship both heartwarming and heartbreaking, as did his relationship with his maternal grandparents.  Throughout the book are haiku written by dying samurai and the beauty of those poems was such a wonderful way to show Sora's feelings about his own death.
Sora's foray onto the internet and into chat rooms starts him on his path to living fully, even as his physical body deteriorates.  His disease isolates him and the friends he once had have drifted away.   Reaching out to two people he met in a teen chat room is a huge step for him, but getting to know them and letting them know who he is, was just as important.  In many ways, it is friendship that defines this book.  Sora reaches out in order to feel less lonely, and assumes that he is the one who is isolated by his problems.  What he finds, though, is that each of his friends were struggling with something.  It wasn't a case of the sick kid being an inspiration.  They inspired each other equally, I thought, and it gave Sora both the strength to keep going and the strength to make difficult end of life decisions. Be warned, this is not a book about finding a miracle cure. The Last Leaves Falling is a book about acceptance and about taking control of the terms of your life, however short it might be. It is a story that is both heartbreaking and beautifully told.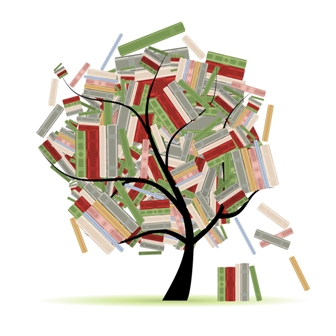 Related Posts