IT'S MOXIE DAY! I AM SO EXCITED!!!  YES, I AM YELLING ABOUT THIS AMAZING BOOK.  I am honored to have Jennifer Mathieu on the blog today answering my questions about the AMAZING and FABULOUS Moxie. After you read the interview, don't forget to enter for a chance to win the awesome giveaway and check out the rest of the tour stops this week!  If you haven't heard about Moxie, here is a little bit about the book: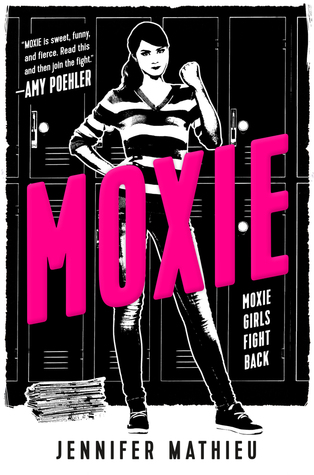 Moxie by Jennifer Mathieu
Published by Macmillan on September 19, 2017
Genres: Young Adult
Goodreads

MOXIE GIRLS FIGHT BACK!

Vivian Carter is fed up. Fed up with a school administration at her small-town Texas high school that thinks the football team can do no wrong. Fed up with sexist dress codes, hallway harassment, and gross comments from guys during class. But most of all, Viv Carter is fed up with always following the rules.

Viv's mom was a tough-as-nails, punk rock Riot Grrrl in the '90s, and now Viv takes a page from her mother's past and creates a feminist zine that she distributes anonymously to her classmates. She's just blowing off steam, but other girls respond. As Viv forges friendships with other young women across the divides of cliques and popularity rankings, she realizes that what she has started is nothing short of a girl revolution.
You are known for your "ripped from the headlines" books. Was there a particular news story that planted the seed for Moxie?
This was actually one of the first stories where I didn't really take a news story or singular event as a seed, but of course the Riot Grrrl movement was very much a real thing and a huge influence on my own life. The documentary The Punk Singer about Bikini Kill's lead singer Kathleen Hanna really sparked the nostalgia train of Riot Grrrl for me when it came out in 2013. I watched it several times and started thinking about how I could write a YA Riot Grrrl novel. Then the plot came to me in one big rush. You know that, Kate, because I texted you about it the instant it came to me! (That's true!)
The Riot Grrrl movement was a big part of the 90s. Can you talk about its relevance today?
I think the grit, DIY-attitude, and sheer joyfulness of embracing yourself as a woman is something that I have taken with me from Riot Grrrl and I still think is very relevant to young women today. Riot Grrrl told you that you could make it happen for yourself, and if the culture rejected you, make your own culture. It was so raw, real, and validating for me as a young woman to see other young women allowing themselves to have fun on stage, to dance and sing, but also to get visibly angry – both on stage and in zines. All of that is still so important in a world and culture that still tries to crap on women, especially young women. One element of Riot Grrrl that deserves criticism was its overwhelming whiteness and clumsy handling of race. I would love to see young feminists incorporate the best of Riot Grrrl with a more intersectional approach.
Moxie has been optioned for film by Amy Poehler's production company! If you got to choose some bands for the soundtrack, which would you choose?
If I were so lucky as to be able to choose a soundtrack for the "Moxie" movie, I would pick some old school songs and some newer ones. For sure "Rebel Girl" and "Feels Blind" by Bikini Kill would go up there as well as "Cool Schmool" by Bratmobile. Rounding out the older songs would be "I Wanna Be Your Joey Ramone" by Sleater-Kinney. As for newer music, I'd include "Mujer Moderna" by this awesome San Antonio girl punk band Fea and "Dream Number Nine" by this London girl punk band Big Joanie.
What are you working on now?
I am working slowly on a fifth book that is very special to me but also one of my most challenging projects. It's tentatively titled "Our Scars Tell Stories" and it's set in the mid 80s on an island off the Texas Gulf Coast. It's about a teenage brother and sister and their single mom, a Cuban immigrant. It weaves story lines from the 80s and the 60s and is about family dysfunction, addiction, and escape. I've never stretched myself so much as a writer and it's scary and thrilling at the same time. It's being published by Macmillan but we don't have a publication date yet. I am taking my time on this one!
GIVEAWAY
Winner will receive ONE hardcover copy of Moxie, a Moxie pendant, and a Moxie button!  You must be 13+ to enter. Open to US residents only. Contest-only accounts will be disqualified.  Good luck!
Check out the other stops on the tour!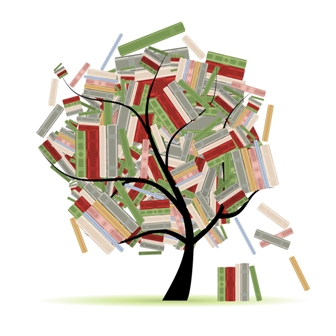 Related Posts