I received this galley in consideration for an honest review.
How To Say I Love You Out Loud by K.A Cozzo
Published by Macmillan on August 4, 2015
Genres: Young Adult
Goodreads

For Jordyn Michaelson, having a severely Autistic brother means her wants or needs never come first. It means keeping people at a distance, and settling for friend status with Alex Colby, even though she still clings to the memory of one steamy kiss last summer. Now he's with Leighton Lyons, field hockey star, someone Jordyn could never go up against.
When her brother's private school closes and he joins Jordyn at image-conscious V.F. High, she's desperate to keep her relation to Phillip hidden. But secrets come at a cost, and Jordyn soon realizes she could lose everything if she continues to shut people out. When Alex hints at lingering romantic feelings, will Jordyn take a risk and reveal all? Will she finally take a stand for something, or will one last chance with Alex slip away?
I have really come to appreciate books that tell honest stories about families and How To Say I Love You Out Loud does just that.  Jordyn's brother is severely autistic and living in a house where almost everything revolves around her bother and his needs is just a fact of life.   Jordyn's way of dealing with this has always been to cut a part of herself off from the people she interacts with on a daily basis.  The main conflict of the book was her struggle to keep her brother a secret as she tried to carve out a different type of life at her new school. I loved the way that the reader got to really feel and understand Jordyn's conflicted feelings about her brother. As she is forced to acknowledge her brother outside of the home environment,   the story highlighted the way that people can be cruel or thoughtless when speaking about those who have special needs, but it also showed how surprising and understanding friends can be, as well.  Jordyn is forced to look at the real reason why she wanted her brother in the background, and there were some really honest and touching revelations on that front.  Loving someone who can't express it in traditional ways is difficult, and this story didn't flinch from the messy emotions that accompany a home life that is non-traditional.
The way she closed off a big part of who she was in order to hide part of her life comes to a head when it starts to damage the relationships she values the most.  Especially her friendship and possible romance with Alex, who is able to understand more than anyone how she feels.  Yet, opening up to him was perhaps the most difficult of all.  While the romance was so very sweet and wonderful, I really saw this book as being about family.  No one's life at home is perfect and no family is perfect, but the way that Jordyn's thoughts and actions lead her to the realization that it was still a family to be thankful for was a wonderful and heartfelt journey to read.  I really felt for the parents, particularly Jordyn's mom, whose struggle to advocate for her son was written so well.  Understandably, Jordyn had a hard time seeing her mother's struggles, sometimes, but their conflicts were well written and I appreciated the realistic way that this imperfect, but loving, family was portrayed.  How To Say I Love You Out Loud was an honest look at how a family member with special needs can impact the life of those around them, not just in challenging ways, but in wonderful and loving ways, as well.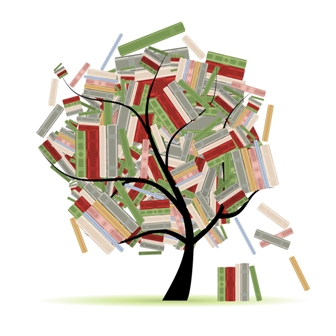 Related Posts