I received this galley in consideration for an honest review.
Firsts by Laurie Elizabeth Flynn
Published by St. Martin's Press on January 5, 2015
Genres: Young Adult
Goodreads


Seventeen-year-old Mercedes Ayres has an open-door policy when it comes to her bedroom, but only if the guy fulfills a specific criteria: he has to be a virgin. Mercedes lets the boys get their awkward, fumbling first times over with, and all she asks in return is that they give their girlfriends the perfect first time- the kind Mercedes never had herself.

Keeping what goes on in her bedroom a secret has been easy- so far. Her absentee mother isn't home nearly enough to know about Mercedes' extracurricular activities, and her uber-religious best friend, Angela, won't even say the word "sex" until she gets married. But Mercedes doesn't bank on Angela's boyfriend finding out about her services and wanting a turn- or on Zach, who likes her for who she is instead of what she can do in bed.

When Mercedes' perfect system falls apart, she has to find a way to salvage her reputation and figure out where her heart really belongs in the process. Funny, smart, and true-to-life, FIRSTS is a one-of-a-kind young adult novel about growing up.
I was very anxious to read Firsts because I was intrigued by the premise and knew that it would be a story I would likely be thinking about for a long time.  I felt that Mercedes (Mercy) was a complicated character. In many ways, Mercedes is living two lives; that of the serious and driven student who attends prayer group and then the person who has guys up to her room for sexual instruction.  She is very good at compartmentalizing, until everything eventually starts to bleed together. Her friendships, and even a possible romantic relationship, start to suffer because while she thinks she is keeping it together, those that know and love her can sense she is holding a part of her past, and present, away from her friends.  She is struggling with her identity, her faith, and a traumatic experience from her past that seems to inform her decision to start helping the guys.  It's clear that Mercedes is dealing with some heavy emotional weight in her life.  Intellectually, she knows she's not an object, but everything in her life,  from being named after her father's favorite car,  to her mother's belief that her worth comes from her looks, seems to suggest otherwise.  Her mom's passive emotional negligence creates a lot of bitterness in Mercy, and her past sexual experience, which we really don't find out about until the end, creates this other part of Mercy where she feels she must help these guys.  Slowly, though, it starts to chip away at her as she realizes that maybe what she is doing is taking more of a toll on her than she first thought it would.   I appreciated, though, that the story didn't flinch away from both Mercy's enjoyment of sex and her conflicted feelings about it afterward.
There were a few things that weakened the story, in my opinion. The character of Faye was your typical magical friend who just appears in order to fix everything, and there was a side story involving Mercy's dad that seemed to be left dangling, as well.  Despite those flaws, I gave it a high rating because I kept thinking about this book after I finished it.  I can't think of many other books I've read that confront teen feelings about sex, both in boys and girls, the way Firsts does.  It's challenging, it's a little uncomfortable, at times, but it is very honest.    The way that Mercy is treated versus the way the guys are treated shines a bright light on the unequal way society views female sexuality.  Firsts does not glorify sex, but neither does is demonize it.  For that reason, its honesty about the good and the bad that can result from sex was refreshing to me as a reader.  It shows, very clearly, that intimacy and sex are two different things and what you choose to give of yourself, either physically or emotionally, is up to you.  In addition, it was a really compelling story.  Once I started, I couldn't put it down and stayed up very late to find out what happened in the end.  I honestly don't know how this book will be received, but I can tell you that it is worth a place on your reading list.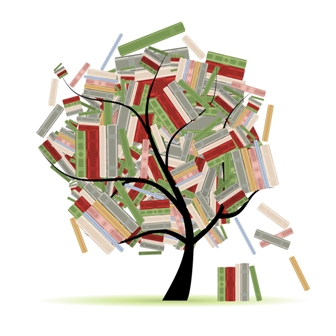 Related Posts