Blink Once
Author:
Cylin Busby
Genre:
Young Adult
Format:
ebook
Publisher:
Bloomsbury
Release Date:
9-4-12
West is a high school senior who has everything going for him until an accident leaves him paralyzed. Strapped down in his hospital bed, slipping in and out of consciousness, West is terrified and alone. Until he meets Olivia.  She's the girl next door—sort of. A patient in the room next to his, only Olivia can tell what West is thinking, and only Olivia seems to know that the terrible dreams he's been having are not just a result of his medication. Yet as West comes to rely on Olivia—to love her, even—certain questions pull at him: Why has Olivia been in the hospital for so long? And what does it mean that she is at the center of his nightmares? But the biggest question of all comes when West begins to recover and learns that the mysterious girl he's fallen in love with has a secret he could never have seen coming. –
Goodreads
There is something terrifying about reading a book from the point of view of someone who cannot move and Blink Once had a very real narrative that was chilling in its ability to make you feel like you were in that room, as well.  West's accident, revealed as he slowly remembers it, has left him paralyzed and it's not clear whether he will ever recover.  The book takes place almost entirely in a hospital room and although the setting may seem small, the storytelling makes it seem like a much bigger place.  Olivia acts as West's invalid version of a MPDG as she comes to his room and brings a much needed point of light into his existence.  Through West's limited interactions with his visitors, we are able to glean details about his life both before and after the accident.  I wasn't expecting to get so attached to West, honestly, but this well written story managed to pull me into West's fears, expectations and, ultimately, his astonishing revelations about his hospitalization.
Writing a twisty ending that really works can be tricky.  It seems that they can either be totally predictable or so out of left field that the idea falls flat.  Blink Once surprised me because, although it was clear that there would be a plot twist, it wasn't what I guessed.  I think that the care that went into creating the world that was West's hospital stay had a lot to do with that.  As you read, you really feel West's frustration with his own limitations and as he starts to slowly improve, the reader rediscovers everything, as well.  Cylin Busby has written a story that is mysterious, but not unrealistic, with an ending that was surprising and emotional..I recommend this book to anyone looking for a quick read that packs an emotional punch.
I received this book as a galley from the publisher in exchange for my honest review.
Find Cylin Busby online:
Website
Twitter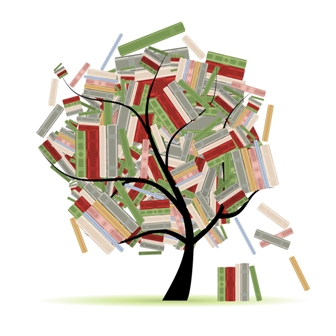 Related Posts