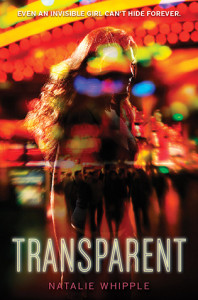 Transparent
Author:
Natalie Whipple
Category:
Young Adult
Format
: eGalley
Publisher:
Harper Teen
Release Date:
5-21-13
Plenty of teenagers feel invisible. Fiona McClean actually is. An invisible girl is a priceless weapon. Fiona's own father has been forcing her to do his dirty work for years—everything from spying on people to stealing cars to breaking into bank vaults. After sixteen years, Fiona's had enough. She and her mother flee to a small town, and for the first time in her life, Fiona feels like a normal life is within reach. But Fiona's father isn't giving up that easily. Of course, he should know better than anyone: never underestimate an invisible girl. –
Goodreads
I initially decided to read Transparent because the idea of being invisible really intrigues me.  There was a certain Curse Workers quality to this story, which I loved.  This world of abilities exists within a world like the one we know right now.  The best part was that the mutations were caused by something viewed as harmless, but ended up going through certain segments of the population and changing the social dynamic of society.  People with abilities are viewed as freaks by some and valuable to others.  Fiona's invisibility has made her feel isolated and used by her sociopathic father, who was completely unsympathetic. In contrast, Fiona's mother wanted to save her and protect her, but the abilities that Fiona's father possesses has kept them helpless for many years.  There was a big contrast between Fiona's two brothers and her older brother proved to be a pretty complex character that I had mixed feelings about and never really trusted.  As Fiona slowly starts to try to fit into a normal life and makes friends, I could feel the tension within the story really building.  The suspense I felt as her father closed in on her location made for some rapid page turning in parts.
Although the idea of Transparent was very intriguing, I still wanted more in the way of character development, especially when it came to her friends.  Obviously, all of these gifted kids live under pressure to join a syndicate and in the case of Seth and Brady, their home life has suffered, too.  I felt like there were strong characters waiting to be discovered but were never quite fleshed out.  Despite that, I did enjoy the book.  It's a unique twist on the super hero story.  Even though these teens have what amounts to super powers, it does not necessarily make their lives better.  In fact, it keeps them in harms way in many cases.  That is always more interesting to me than just running out and saving the day and this story had that interesting angle down pat.
I received this galley in exchange for my honest review
Find Natalie Whipple online:
Website
Twitter
Facebook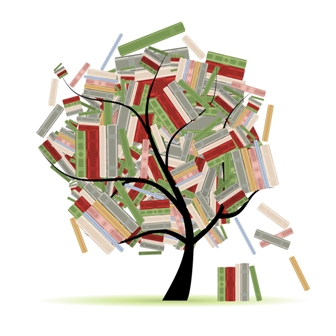 Related Posts