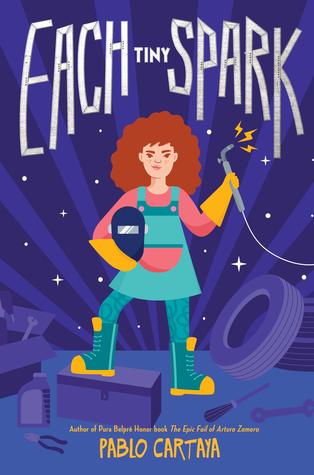 Each Tiny Spark by Pablo Cartaya
Published by Penguin on August 6, 2019
Genres: Middle Grade
Goodreads

Emilia Torres has a wandering mind. It's hard for her to follow along at school, and sometimes she forgets to do what her mom or abuela asks. But she remembers what matters: a time when her family was whole and home made sense. When Dad returns from deployment, Emilia expects that her life will get back to normal. Instead, it unravels.

Dad shuts himself in the back stall of their family's auto shop to work on an old car. Emilia peeks in on him daily, mesmerized by the sparks flying from his welder. One day, Dad calls Emilia over to take a closer look. Then, he teaches her how to weld. And over time, flickers of her old dad reappear.

But as Emilia finds a way to repair the relationship with her father at home, her community ruptures with some of her classmates, like her best friend Gus, at the center of the conflict.
When I heard that the main character in Each Tiny Spark has Inattentive Type ADHD (they used to call it ADD), I knew I had to read it.  My ten year old daughter was diagnosed with ADHD last year and as we navigate the support she needs at school and at home, reading books like this with her helps all of us to see her challenges and exceptional abilities in a new light.  I asked Pablo Cartaya to write about Emilia and how he formed this wonderful character.
I draw from personal experience to build characters and the worlds my characters inhabit. Each Tiny Spark is no exception. It is a work of fiction but the main character, Emilia Torres has exceptionalities that very closely resemble my own twelve-and-a-half-year-old daughter. Chief among them is Emilia's inattentive type ADHD. Writing a character like Emilia was a way to represent my daughter's neurodiversity in a new and empowering way.

All too often, there is a negative stigma associated with a child diagnosed with ADHD. My daughter didn't like being called "dumb" or "spacey" because she wasn't paying attention to a question being asked. She has often said to me "I'm just thinking about everything around me, Papi." Her brain is capturing more information than mine ever could. I embrace her neurodiversity and am often amazed how she harness it for positive outcomes. When my kid hones in on something she likes, there is hardly a detail she'll miss. Emilia was written with very similar traits and her family tries to give her the same support as we do for my daughter. Sometimes it doesn't work – like Abuela meddling around too much, or Emilia's father not being able to communicate effectively, but for the most part, the family embraces her exceptionalities and gives her the support she needs to succeed.

I did a gargantuan amount of research for this book. And even though I know my daughter well, and have personal experience with a child with ADHD, I wanted to dig even further. The Child Mind Institute was an incredible tool for research as well as watching countless hours of videos from the American Psychological Association. I also met with my daughter's doctor and confirmed specific jargon and proper usage of medical terms. The research was long and painstaking. Often hours of research for just a few sentences. But I believe part of a writer's job is to do the work to bring authenticity to the world they are creating. After all, we're writing stories that represent children's lives. Children like my daughter.
You can pre-order Each Tiny Spark here.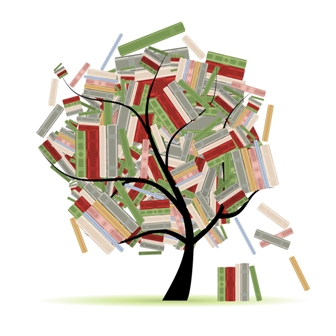 Related Posts