Welcome to my stop in the blog tour for Wild Swans by Jessica Spotswood. After you read my thoughts, don't forget to enter the giveaway and visit the other tour stops!
I received this galley in consideration for an honest review.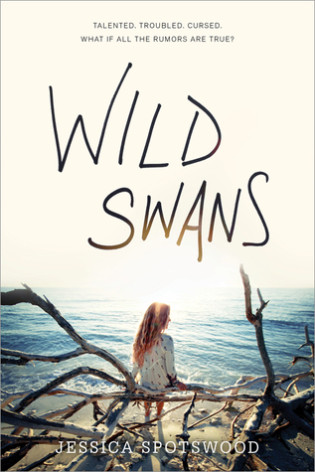 Wild Swans by Jessica Spotswood
Published by Sourcebooks on May 3, 2016
Genres: Young Adult
Amazon,  - IndieBound,  - B&N,  - iBooks,  - The Book Depository
Goodreads

The summer before Ivy's senior year is going to be golden; all bonfires, barbeques, and spending time with her best friends. For once, she will just get to be. No summer classes, none of Granddad's intense expectations to live up to the family name. For generations, the Milbourn women have lead extraordinary lives—and died young and tragically. Granddad calls it a legacy, but Ivy considers it a curse. Why else would her mother have run off and abandoned her as a child?

But when her mother unexpectedly returns home with two young daughters in tow, all of the stories Ivy wove to protect her heart start to unravel. The very people she once trusted now speak in lies. And all of Ivy's ambition and determination cannot defend her against the secrets of the Milbourn past….
Ivy comes from a family full of extraordinary women, which is enough, but compounded by a small town where there are no secrets and a grandfather determined to keep the legacy going, it can make a legacy seem heavy, indeed.  Surrounded by all of that greatness, Ivy feels that she is unremarkable.  Her mother's return digs up a lot of hurt and a lot of unanswered questions, as well as sisters she never knew she had.  It's a lot to take in, which is where Wild Swans starts.  Ivy was a very well written character in that, while she did not think she was anything special, as a reader I could see a character who loved deeply and was surrounded by people who loved her, too. I wanted her to realize it, as well, but I could also relate to her feelings of not being enough.  As the story progresses, she starts to realize that the real burden might be the expectations she put on herself.  Her mother's return brings in a divisive element to her relationship with her grandfather.  While she remains loyal, she is also forced to confront the fact that he is not perfect, which is so tough and a painful part of breaking away and becoming your own person.  Ivy resented Erica's sudden appearance and her terms of staying, but Ivy's desire to know her sisters made her set aside a lot of her anger, which was heartbreaking in many ways.  When the person who is supposed to love you the most leaves you behind, it can leave deep scars. While Erica was awful, she wasn't two dimensional.  She was clearly in a lot of pain, and while Ivy understandably didn't see that, at first, I think the growth that they both experienced enriched the story so much.
Romance, relationships, and setting boundaries also played a role in Ivy's life, and it fit into the story very well as a part of her overall growth.  The romance was sweet and respectful, but sexy, too. One of my very favorite things about this book was Ivy's friend, Claire.  I love it when books have supportive friendships and Claire is definitely that for Ivy, but she's also funny and so fierce.  Her dialog actually made me laugh more than once, and she was a great foil to Ivy, who was more introverted and controlled.  In that same vein, I though Wild Swans had a great patchwork of family for Ivy.  She lived with her grandfather, yes, but the people who were always there for her, who she relied on like family, were around, too.  Even though it was stifling at times, I think the small town was a sort of support system, as well.  It's a conflict of feelings that anyone who grew up in a small town would understand, I think.  In the end, it's not a story that's wrapped up in a bow, but that was something that I liked about it.  What I did get from it was a book about a teen who is dealing with life; the family problems, the expectations that the world puts on girls, and the desire to find a place that is her own.  Wild Swans was part bittersweet with a large dash of hopeful.  I really fell in love with the characters and the town, and any contemporary YA fan should have this book on their reading list.
Giveaway:
3 Finished Copies of WILD SWANS (US Only)
a Rafflecopter giveaway

Tour Schedule: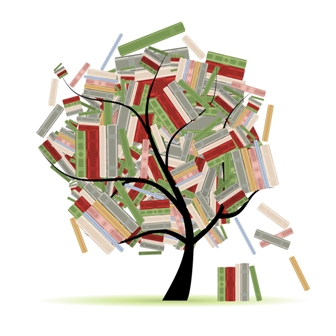 Related Posts