Welcome to my stop n the blog tour for book 2 in the Devil's Rock series, Hell Breaks Loose.  After you read my thoughts, don't forget to visit the other tour hosts and enter for a chance to win a finished copy!
I received this galley in consideration for an honest review.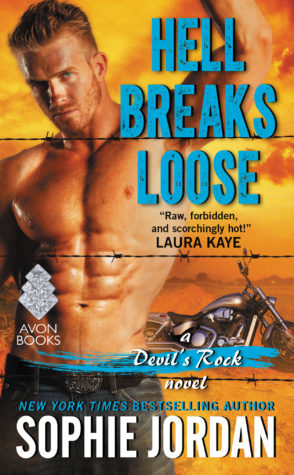 Hell Breaks Loose by Sophie Jordan
Series: Devil's Rock
Published by Avon on July 26, 2016
Genres: Romance
Amazon,  - IndieBound,  - B&N,  - iBooks,  - The Book Depository
Goodreads

Hell hath no hunger like a man let out of a cage . . .

Shy and awkward, First Daughter Grace Reeves has always done what she's told. Tired of taking orders, she escapes her security detail for a rare moment of peace. Except her worst nightmare comes to life when a ruthless gang of criminals abducts her. Her only choice is to place her trust in Reid Allister, an escaped convict whose piercing gaze awakens something deep inside her. Reid is nothing like her other captors.

He's tougher, smarter…and one blistering look from him makes her hotter than any man ever has.

Reid spent years plotting escape and revenge . . .years without a woman in his bed. For this hardened felon, Grace Reeves isn't just out of his league—she's from another planet, but that doesn't stop him from wanting her. Escaping Devil's Rock was tough, but resisting this woman could be the end of him. For a man with nothing to lose, protecting her . . . claiming her as his own, becomes more necessary than his next breath.
Sophie Jordan is one of my favorite romance writers and one of the reasons she is a favorite is because she can write both historical and contemporary romances with ease.  I really enjoyed book one of this series, All Chained Up,  so I was very excited about Hell Breaks Loose.  Kidnapping scenarios are always a bit tricky, in my mind, because if the relationship isn't written just right it's less romance and more disturbing psychological thriller.  However, Sophie Jordan did a great job of presenting a scenario where a woman could be kidnapped, rescued by someone she thought was her kidnapper, then slowly realize the situation was way more complicated than she thought.  It's the complicated part that created the compelling emotional story and, yes, awesome sexy times.
Grace is disillusioned with her father, (the President) her super-controlled life, and her inability to stand up to people. Her one attempt at freedom ended up with her abduction, so it seems natural that the whole experience would make her reevaluate her life.  In an ironic sort of similarity, Reid's life has also been completely controlled, but by prison guards rather than secret service agents.  While their chemistry is immediate and very hot, they also bond on a more emotional level as they realize that it's not just physical freedom, but the freedom to choose their own fate, that they seek.  They were definitely from different worlds, but reading their love story unfold on the page was fun and sexy.  There was also some suspense involving a crime boss that created a lot of tension and kept the story moving along quite nicely.  If you are a romance fan, definitely give Hell Breaks Loose a read!
Tour Schedule:
Giveaway
3 Finished Copies of HELL BREAKS LOOSE (US Only)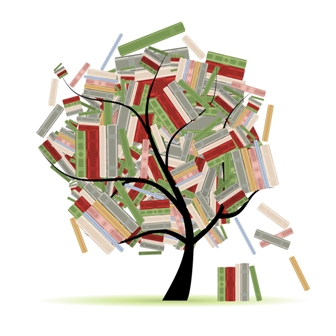 Related Posts