I received this galley in consideration for an honest review.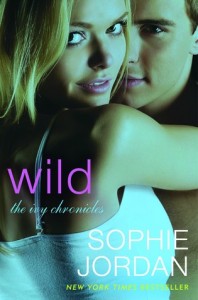 Wild by Sophie Jordan
Series: The Ivy Chronicles #3
Published by William Morrow on November 18, 2014
Genres: Romance
Goodreads


Months after her boyfriend dumped her, Georgia can still hear the insults he hurled at her. Boring. Predictable. Tame. Tired of feeling bad, she's ready to change her image, and go a little wild. What better way to prove her ex wrong than a hot night of sexual adventure at the secret campus kink club? In the shadowy den of the kink club, she unexpectedly runs into Logan Mulvaney, her friend's little brother. A player extraordinaire too hot for his own good, he may be younger, but the guy is light years ahead when it comes to sexual experience. Now he's telling her to go home—"good girls" don't belong here! Georgia is tired of having others define her. She's going to teach Logan a lesson he won't forget—one white hot, mind-wrecking kiss . . . that leads to another . . . and another . . . and. . . . Realizing she's way in over her head, Georgia runs. Only Logan won't let her go. Everywhere she goes he's there, making her want every inch of him. Making her forget who she is. Who he is. And just how wrong they are for each other.
I have really enjoyed this entire series, but I think that Wild is my favorite of The Ivy Chronicles.  We first met Logan in Foreplay, and now he and Georgia get their own story.  The great thing about romance series, I've always thought, is that you get to peek into the lives of the couples you met previously, and Wild is a great combo of a new story with a little follow up to the couples from Foreplay and Tease.  Georgia was always the 'good girl' of the group, with an overbearing mother and a future that was laid out for her.  In contrast, Logan seemed to play by his own rules, but what we find out is that Logan actually has a lot of responsibility in his life.  I really loved that he was developed into a character that had a lot going on underneath a ne'er do well exterior.  The chemistry was off the charts and this is probably the steamiest of the three books.  If you are looking for good New Adult romance, I highly, highly recommend the Ivy Chronicles series!
I received this galley in consideration for an honest review.
Maybe This Christmas
by
Sarah Morgan
Series:
O'Neil Brothers #3
Published by
Harlequin
on October 28, 2014
Genres:
Romance
Goodreads


This winter, ex-skiing champion, reformed heartbreaker and single dad Tyler O'Neil has only one mission—making sure his daughter, Jess, has the best Christmas ever. The fact that his best friend, Brenna, is also temporarily moving into his chalet at the overbooked Snow Crystal resort is a delicious distraction he's simply going to have to ignore. Theirs is the one relationship he's never ruined, and he's not about to start now. Ski pro Brenna Daniels knows all about the perils of unrequited love—she's been in love with Tyler for years. But living with him is absolute torture…how can she concentrate on being his friend when he's sleeping in the room next door? Then when Tyler kisses Brenna, suddenly the relationship she's always dreamed of feels so close she could almost touch it. Could this be the Christmas her dreams of a happy-ever-after finally come true?
I really enjoyed the first two books in this series and I was just as pleased with Maybe This Christmas.  I have always loved the 'best friends who become lovers' trope and this was a great example of just that situation!  I think reading the first two in this series (Sleigh Bells In The Snow and Suddenly Last Summer) did a good job of setting up the situation and introducing the characters, although it could be read independently, as well.  There was a real sense of story and connection between the characters and I had a lot of fun reading it.  There was a very relevant sub-plot that involved bullying which was well balanced and integrated into the story.   Put this one on your holiday romance buy list!
I received this galley in consideration for an honest review.
In Your Wildest Scottish Dreams by Karen Ranney
Series: MacIain #1
Published by Avon on January 27, 2015
Genres: Romance, Historical Romance, Scottish Romance
Goodreads



Seven years have passed since Glynis MacIain made the foolish mistake of declaring her love to Lennox Cameron, only to have him stare at her dumbfounded. Heartbroken, she accepted the proposal of a diplomat and moved to America, where she played the role of a dutiful wife among Washington's elite. Now a widow, Glynis is back in Scotland. Though Lennox can still unravel her with just one glance, Glynis is no longer the naïve girl Lennox knew and vows to resist him.

With the American Civil War raging, shipbuilder Lennox Cameron must complete a sleek new blockade runner for the Confederate Navy. He cannot afford any distractions, especially the one woman he's always loved. Glynis's cool demeanor tempts him to prove to her what a terrible mistake she made seven years ago.

As the war casts its long shadow across the ocean, will a secret from Glynis's past destroy any chance for a future between the two star-crossed lovers?
Although the word "Scottish" is in the title, you'll notice that the man on the cover is not a shirtless Highlander.  This romance is set in Scotland, but its Scottish identity is not really a big part of the plot.  However don't let that dissuade you from reading it, because it does have some Civil War era spy intrigue, a very sweet 'sweethearts reuniting' trope, and a good love story.  Although we get glimpses of the characters in their earlier years, I really liked the people they became.  Glynis, in particular, was intriguing and her time in America made for some interesting twists in the plot.  In a market where kilts reign supreme, this book was a good way to show readers that, yes, Scotland does exists outside of the 18th century.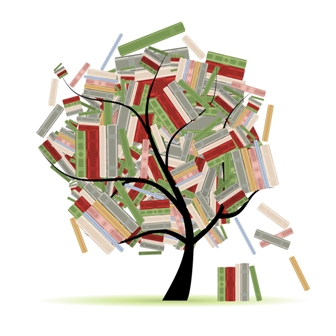 Related Posts