I received this galley in consideration for an honest review.
Darling Beast by Elizabeth Hoyt
Series: Maiden Lane #2
Published by Grand Central on October 14, 2014
Genres: Romance, Historical Romance
Goodreads



Falsely accused of murder and mute from a near-fatal beating, Apollo Greaves, Viscount Kilbourne has escaped from Bedlam. With the Crown's soldiers at his heels, he finds refuge in the ruins of a pleasure garden, toiling as a simple gardener. But when a vivacious young woman moves in, he's quickly driven to distraction. London's premier actress, Lily Stump, is down on her luck when she's forced to move into a scorched theatre with her maid and small son. But she and her tiny family aren't the only inhabitants—a silent, hulking beast of a man also calls the charred ruins home. Yet when she catches him reading her plays, Lily realizes there's more to this man than meets the eye.
There are few things I love more than my Regency romances, but I especially love it when the heroine is not the wide eyed innocent, but a woman with her own thoughts, hopes, dreams, and sexual history.  That is the case with Darling Beast which combines a heroine I loved with the mistaken identity trope that I love even more.  There was intrigue, steamy romance, and a redemption story that was easy to love.  I really enjoyed Darling Beast and I am definitely going to look up the other books in this series.
I received this galley in consideration for an honest review.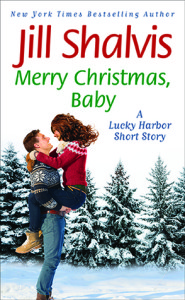 Merry Christmas, Baby
by
Jill Shalvis
Series:
Lucky Harbor #12.5
Published by
Grand Central
on December 2, 2014
Genres:
Romance
Goodreads

Wild child Chloe Thompson can't believe how much things have changed. She still can't get enough of her sexy husband Sawyer, but he seems to prefer working to thinking about impending fatherhood. So tonight, a very pregnant Chloe is escaping her troubles at the town Christmas party. Sheriff Sawyer Thompson hopes surprising Chloe at the party will give him a chance to set things right. But as the snow begins to fall and the wind rages, he wonders whether he can make it back in time. While mother nature conspires to keep Sawyer and Chloe apart, an unexpected arrival will require them to kiss and make up . . . and ring in the happiest holiday Lucky Harbor has ever seen.
The Lucky Harbor series is one of my absolute favorites and I was so sad when the final book was published, but there is hope!  Merry Christmas, Baby tells the story of Chloe and Sawyer's journey into parenthood.  Or, more specifically, the night their baby is born.  It was a wonderful and sweet follow-up to a couple that any fan of this series would love to revisit.  We get little glimpses of other couples in Lucky Harbor, as well so it's like the perfect holiday gift for Jill Shalvis fans.  Make sure you read this one!
I received this galley in consideration for an honest review.
Facing The Music by Andrea Laurence
Series: Rosewood #1
Published by Simon & Schuster on September 15, 2014
Genres: Romance
Goodreads



Five years ago, high school sweethearts Ivy and Blake's relationship imploded and both their lives were changed forever. Ivy became a rock star and Blake lost not only his dreams of a successful NFL career, but his reputation. Ivy's angry song about their breakup, called "Size Matters," hit the top of the charts and Blake became a national laughingstock. He's salvaged his career and returned to Rosewood to be the high school football coach, regaining his status as town hero and leading the boys to the state championships.

When a tornado whips through town and destroys the high school gymnasium and stadium, a committee is formed to help rebuild and plan some charity fundraisers. Blake's grandmother requests that Ivy return to Rosewood for the events. Forced back together for the good of their hometown and their careers, Ivy and Blake have no choice but to put aside their differences, stop running from their pasts, and finally face the music.

For fans of Kristen Proby and Colette Auclair, Facing the Music hits a perfect balance between small-town romance and big-time success. Follow Ivy and Blake as they fall back in love and figure out what does matter in the end
This small-town romance was a quick and fun read.  The plot about the revenge/break-up song was what intrigued me about this title.  I love small town settings but I wanted the world to be a little more developed than it was.  I also thought that the romance was a bit rushed and a little choppy in the story-telling department.  However, the romance was sweet and I liked the old love reunited trope.  This is the first book in a new series and I'm certain I'll be back for more.
Christmas With A SEAL by Tawny Weber
Series: Uniformly Hot SEALs #6
Published by Harlequin on October 21, 2014
Genres: Romance
Goodreads



Silversmith Frankie Silvera has lost her creative mojo. And she knows how to get it back—by getting her sexy on with a certain hot sailor. Just the thought of Phillip's hard, Navy-trained body against her, and everything goes molten. He's the "inspiration" Frankie needs for the holidays!

Navy SEAL Phillip Banks is the prince of protocol. But after his last mission went horribly off-course, all of that control has dissipated. Now he's at the mercy of one very determined female who is pulling out all the stops on Operation Christmas—including red-hot lingerie and the promise of oh-so-wicked delights… But does giving in mean giving up everything he's worked for?
Tawny Weber does steamy romance very well, but I have to say that there was just something missing from this one.  It felt really disconnected and I didn't feel invested in either character.  The story was a bit rushed and we never really got to know anyone, quite frankly.  This won't be on my list of favorites this  holiday season, I'm sorry to say.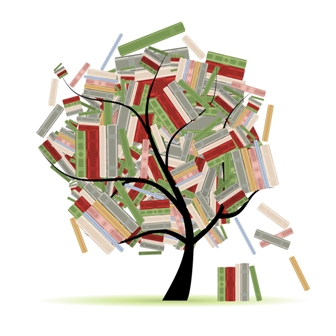 Related Posts