I received this galley in consideration for an honest review.
Playing For Keeps by Jill Shalvis
Series: Heartbreaker Bay #7
Published by Avon on January 22, 2019
Genres: Romance, Contemporary Romance
Goodreads


When it comes to the confident, charismatic Caleb Parker, Sadie Lane feels the spark—the kind that comes from rubbing each other the wrong way. She's a tattoo artist, he's a straight-laced mogul. But after they accidentally co-rescue an abandoned dog from a storm, Sadie sees a vulnerable side to the seemingly invincible hottie.

Caleb doesn't do emotions. Growing up the underdog, he's learned the hard way to build up an impenetrable wall. Perfect for business. Disastrous for relationships. He's never worried about it before—not until he finally gets behind Sadie's armor and begins to fall.

Both guarded and vulnerable, Sadie and Caleb are complete opposites. Or are they? Shocked at their undeniable connection, can they ever admit to wanting more? That all depends on what they're each willing to risk.
I know I am not alone when I say that Jill Shalvis is an auto-buy author for me.  One of the reasons that is the case is because her books are consistently good, no matter how long the series has been going!  Playing for Keeps is the seventh book in The Heartbreaker Bay series and if you love real characters and cute animals (there are always cute animals) you will love this book and all of the books in this series. There was an interesting dynamic between Caleb and Sadie.  Sadie had a comfortable suburban upbringing but struggled to find her place as an adult. Caleb has a childhood of poverty, but finds himself a bit lost now that he has achieved his financial goals.  They are both a bit emotionally closed-off, but for very different reasons.  Much of the plot involves Sadie's past mental health struggles, how her family has chosen to react to those struggles and how it has impacted the way she sees herself.  Their romance was steamy and sweet, but it was also tough at times as Sadie realized that she was worthy of love and respect.  All of the other characters played a role in this story, which is one thing I love about Jill's books, so even though it wasn't a small town romance, it felt like one.  Don't hesitate to snap this title up because you wont regret it!
This book involves a story line that talks about self-harm and depression.
Devil In Spring by Lisa Kleypas
Series: The Ravenels #3
Published by Avon on February 21, 2017
Genres: Romance, Historical Romance
Goodreads

Most debutantes dream of finding a husband. Lady Pandora Ravenel has different plans. The ambitious young beauty would much rather stay at home and plot out her new board game business than take part in the London Season. But one night at a glittering society ball, she's ensnared in a scandal with a wickedly handsome stranger.

After years of evading marital traps with ease, Gabriel, Lord St. Vincent, has finally been caught-by a rebellious girl who couldn't be less suitable. In fact, she wants nothing to do with him. But Gabriel finds the high-spirited Pandora irresistible. He'll do whatever it takes to possess her, even if their marriage of convenience turns out to be the devil's own bargain.

After succumbing to Gabriel's skilled and sensuous persuasion, Pandora agrees to become his bride. But soon she discovers that her entrepreneurial endeavors have accidentally involved her in a dangerous conspiracy—and only her husband can keep her safe. As Gabriel protects her from their unknown adversaries, they realize their devil's bargain may just turn out to be a match made in heaven.
Lisa Kleypas is a favorite of many historical romance readers and what I think you will especially love about the Ravenels is that some of the story lines from The Wallflowers series make an appearance!  Gabriel is the Son of the main characters in Devil in Winter. While you don't have to read the other series to appreciate this one, it's a nice Easter egg for those who have.  Pandora was one of my favorite characters in the first two books of the Ravenels.  Having grown up in the country with no real structure, she spoke her mind and didn't mind having a pet pig in the house.   While this book is set in the Victorian Era, the choice for women is still either/or; either marriage or career.  Pandora chooses a career in game board development, which was really interesting to learn about, and feels she can't marry since women were the literal property of their husbands at that time.  Everything she built or earned would belong to her husband. Of course, no forced marriage would work without a ridiculous set-up and the position that they are found in is 100% consistent with Pandora's ability to find trouble.  What they find, as they get to know each other, is that they are a reluctant but fabulous team.  Gabriel's parents, in particular, were a sweet part of the story perhaps because readers saw the beginning of their marriage, it was satisfying to see them thirty years later. The mystery of who is after Pandora adds an intriguing element to the story as well as a vehicle for bringing the two closer together.  Devil In Spring was sweet, sexy, and fun!
The Goal by Elle Kennedy
Series: Off-Campus #4
Published by Self-Published on September 26, 2016
Genres: Romance, Contemporary Romance, New Adult
Goodreads


College senior Sabrina James has her whole future planned out: graduate from college, kick butt in law school, and land a high-paying job at a cutthroat firm. Her path to escaping her shameful past certainly doesn't include a gorgeous hockey player who believes in love at first sight. One night of sizzling heat and surprising tenderness is all she's willing to give John Tucker, but sometimes, one night is all it takes for your entire life to change.

Tucker believes being a team player is as important as being the star. On the ice, he's fine staying out of the spotlight, but when it comes to becoming a daddy at the age of twenty-two, he refuses to be a bench warmer. It doesn't hurt that the soon-to-be mother of his child is beautiful, whip-smart, and keeps him on his toes. The problem is, Sabrina's heart is locked up tight, and the fiery brunette is too stubborn to accept his help. If he wants a life with the woman of his dreams, he'll have to convince her that some goals can only be made with an assist.
I can count on one hand the number of hockey games I have attended, but for some reason, hockey romance is one of my favorite things!  The Goal is book four in the Off-Campus series. Tucker has been in all three books, but as one of the quieter housemates.  His story, which involves an unplanned pregnancy (yay!) is a trope that has always been one of my favorites.  Sabrina is hard-working and determined to get out of her bad situation and getting the news about the pregnancy is pretty scary for both involved.  The Goal really concentrates on their decision to keep the baby and how, with their friends so far from thinking about parenthood, they reconcile such a huge life event with the plans they had for themselves.  Of course, the book is pretty steamy, as are all in this series, but I like the sex-positive writing and the way that both characters have agency over their bodies.  Since this is the last book of this series, there is also some wrap-up for the other characters, but it still works as a stand-alone.  If you want some more books about the Briar guys, there is a spin off series about the next "generation" of Briar Hockey stars out now!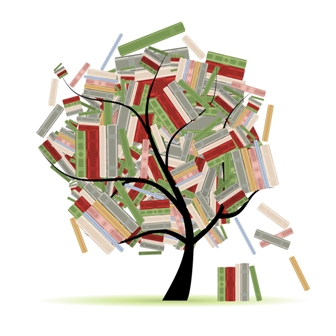 Related Posts