I am thrilled to host a stop on the Sleeping With The Boss blog tour!  I had a lot of fun reading this new contemporary romance.  Scroll down for my review, a snippet, and a giveaway!
I received this galley in consideration for an honest review.
Sleeping With The Boss by Marissa Clarke
Published by Entangled on August 11, 2014
Genres: Romance
Goodreads


For the last five years, bookish Claire Williams has been living for the dying. Now that her stint as caretaker is over, she's off to see the world. She needs quick cash first, so a temp job at Anderson Auctions seems perfect, especially with the unexpected benefits, including the hottest man she's ever laid eyes—or hands—on. Former Marine William Anderson has been burned one time too many. His military training makes him the perfect man to flush out the spy undercutting his family business, but no amount of training can prepare him for the kind of undercover work he'll have to do when the sexy new temp is implicated. Desire lands them in bed…but duty may cost him his heart.
I always enjoy the bookish girl paired with the alpha male trope in romance.  What I loved about this scenario was that Claire had her own hopes, dreams, ambitions and was not interested in changing or having a big makeover, which often seems to happen in this particular romance scenario.  Instead, she was her own person, and it helped me relate to her as a character.  There was a nice little sub-plot involving industrial espionage that kept me turning the pages and provided some great tension between Will and Claire.  Now, Will isn't exactly Claire's boss, but he's one of the company owners, which gives their affair just enough of a taboo feel to make it interesting.  The dialogue was witty and entertaining, which is a must in any good romance, and the chemistry between Claire and Will was spot on.  If you are looking for a fun and entertaining contemporary romance, I highly recommend reading Sleeping With The Boss.
As a bonus, I have a little snippet from the first chapter!  Enjoy!
Floor twenty-two, and they were only halfway to the top. She glanced at her watch, and yeah, she was late. She pinched her still-itching nose as the door stopped on floor thirty and everyone filed out except for a guy at the back of the elevator. Claire found herself gawking as the door slid shut. Hot? Holy smokes, he was hot—and huge, like a football player. Her body buzzed to life like she'd just chugged that double-shot cappuccino she'd passed up because she was late. No need for caffeine now. Maybe her best friend Heather was right; maybe getting out of the house was a good thing. Claire jerked her gaze away and faced front, pushing the button for the top floor as if hitting it again would matter. He pulled a handkerchief out of this top jacket pocket and held it out to her. She shook her head.

"No, no thanks. I'm good." Blasted sneezing. The woman had left an olfactory equivalent of the atom bomb. Achoo!
He wiggled the handkerchief.

"I insist." She shook her head and pushed her glasses into place.

"I…uh…" Feeling another sneeze coming on, she conceded defeat and accepted his offer. In her usual style, she dropped her purse. Items scattered in all directions over the rose marble elevator floor. Heather called this kind of thing a Claire-ism because she was Murphy's Law personified. If something silly, awkward, or bizarre could happen, it would happen to Claire.

Track repairs making her train late to work? Check.

Shoe strap breaking as she ran from subway station to
building? Check.

Bizarre, intense perfume allergy kicking in while stuffed into a packed elevator with a painfully hot guy? Check. Spilling her purse in front of said painfully hot guy? Check.

Four Claire-isms in a morning was impressive, but not unheard of. She shook her head and tried to smile. "Just one of those days," she said, bending down to pick up her belongings. And, yep, that ripping sound would be her skirt, bringing the total to five—an all-time record. Somehow she didn't feel like cheering for this impressive accomplishment. The guy reached over her and inserted a tiny key into a slot above the top button, and the elevator came to a smooth stop. Oh, God. That meant he was someone important. He squatted down next to her as she snatched up her lipstick, keys, and rail pass.

"I think something ripped," he whispered. She dropped the items into her purse and met his bright blue eyes.

"Yeah, that would be the sound of the last shreds of my dignity being torn in two." He laughed and reached across her to pick up her cell phone. His nearness and the timbre of his laugh sent a ripple of thrill through her. At least she wasn't sneezing anymore. And hallelujah for that because he smelled as delicious as he looked. Like a big peppermint lollipop. Broad shoulders, closely cropped brown hair, and great cheekbones rounded off the other three bases, making it a hot-man home run. She shook her head. What was wrong with her? She should probably never leave the house. She was a walking disaster. To add to the awkward, the guy stood and shrugged out of his perfectly tailored jacket and held it out to her. "To cover your shredded dignity," he said in a completely serious
tone. Only a dimple on his right cheek betrayed his pseudosomber demeanor. She rose to stand, keeping her front to him, praying the damage to her skirt wasn't that bad—though the draft of cool air over her butt told another story. She'd probably lost the whole back seam.
"Thanks." She slid the jacket on, ignoring the fact that his eyes were trained on her reflection in the door over her shoulder. She scanned the floor of the elevator for missed items, but found none. Hey, at least nothing really embarrassing had been in her purse.

"Ready?" he asked, dimple still present and accounted for. His jacket hung way below her skirt line, so no matter how bad the damage, she was covered. At least the worst was over. What else could possibly go wrong? He turned the key and the elevator smoothly rose the remaining flights before making its final refined ding.

"I'm Will Anderson," he said, extending his hand. William Anderson of Anderson Auctions. Her boss. Awesome. Claire groaned inwardly, and shook his hand, mentally tallying the Claire-isms to a record-breaking six, and it wasn't even eight o'clock yet.
Don't forget to enter the giveaway.  You have a chance to win some awesome prizes!
This is a contest to win one of three prizes during the SLEEPING WITH THE BOSS Blog Tour and Book Blitz.
To enter, complete one, a few, or all of the options to gain points, increasing your odds of winning.
Contest is for both US and International entrants.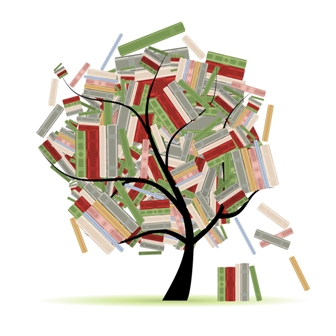 Related Posts