I received this galley in consideration for an honest review.
Wild Wicked Scot by Julia London
Series: Highland Grooms #1
Published by Harlequin on December 27, 2016
Genres: Romance, Historical Romance, Scottish Romance
Goodreads



Born into riches and groomed in English luxury, Margot Armstrong didn't belong in a Scottish chieftain's devil-may-care world. Three years ago she fled their marriage of convenience and hasn't looked back—except to relive the moments spent in wild, rugged Arran McKenzie's passionate embrace. But as their respective countries' fragile unity threatens to unravel, Margot must return to her husband to uncover his role in the treachery before her family can be accused of it.

Red-haired, green-eyed Margot was Arran's beautiful bride. Her loss has haunted him, but her return threatens everything he has gained. As the Highland mists carry whispers of an English plot to seize McKenzie territory, he must outmaneuver her in games of espionage…and seduction. But even as their secrets tangle together, there's nothing to prevent love from capturing them both and leading them straight into danger.
Wild Wicked Scot was pretty good, but I wasn't totally in love with the characters.  I did like the second chance romance aspect of the story, but these days there needs to be ore than just the typical "brutish" highlander.  The fact that they were from such different backgrounds added some good tension, but overall it didn't really seem to differentiate itself from the other Scottish romances. It was fun, but it didn't really stand out.
I received this galley in consideration for an honest review.
Sinful Scottish Laird by Julia London
Series: Highland Grooms #2
Published by Harlequin on February 28, 2017
Genres: Romance, Historical Romance, Scottish Romance
Goodreads



Widowed and forced to remarry in three years' time or forfeit her son's inheritance, Daisy Bristol, Lady Chatwick, has plenty of suitors vying for her hand and her fortune. But a letter from a long-lost love sends Daisy and her young son to her Scottish Highland estate to buy time for his return. Along the way she encounters the powerful Cailean Mackenzie, laird of Arrandale and a notorious smuggler, and she is utterly and unwillingly bewitched.

Cailean has no use for any Sassenach in his glen. But Daisy's brazen, flirtatious nature and alluring beauty intrigue him. When her first love appears unexpectedly at her estate, Cailean knows that a passionate woman like Daisy cannot marry this man. And to prevent the union, Cailean must put his own life at risk to win her heart.
Funny enough, this book involves the son of the couple in Wild Wicked Scot (reviewed above), which I didn't realize until I started reading it.  I liked the plot involving a widow who knows she needs to marry but would like one last fling before she does.  It's nice to read about a sexually independent heroine in historical romance.  Daisy's eccentric family added to the charm and the romance was allowed to build without being rushed.  I liked Cailean and his grumpiness, which was charming rather than annoying.  The 'first love' plot was a nice addition and added a little intrigue to the story, although it kind of lost steam by the end.  I did enjoy this book and will check out the other installments in this series.
Too Hard To Forget by Tessa Bailey
Series: Romancing The Clarksons
Published by Grand Central on April 25, 2017
Genres: Romance
Goodreads


Peggy Clarkson is returning to her alma mater with one goal in mind: confront Elliott Brooks, the man who ruined her for all others, and remind him of what he's been missing. Even after three years, seeing him again is like a punch in the gut, but Peggy's determined to stick to her plan. Maybe then, once she has the upper hand, she'll finally be able to move on.

In the years since Peggy left Cincinnati, Elliott has kept his focus on football. No distractions and no complications. But when Peggy walks back onto his practice field and into his life, he knows she could unravel everything in his carefully controlled world. Because the girl who was hard to forget is now a woman impossible to resist
I first want to say that I really love this series and I plan to continue reading it.  However, Too Hard To Forget had some aspects that made cringe. This series has proven itself to be very angsty (something I love) and can be a bit dark, but the romance in this book made me kind of uncomfortable.  No one was more surprised by that than I was because I've pretty much read it all when it comes to romance, but there you have it.  The plot is a second chance romance involving Peggy, who has been engaged multiple times but has never been able to make it to the alter.  It turns out, she had an affair with one of her college's football coaches when she was in school and has never gotten over it.  It also turns out that Elliott is super Catholic and feels so guilty about having sex with her that he says angry prayers while they get it on.  Yeah.  So, that was weird.  It wasn't even the Catholic part that bothered me (I happen to be Catholic) but the way that religion was used…I don't know.  Their relationship seemed really dysfunctional and I honestly wouldn't have been mad if there had been no HEA in this story.  The intensity was good and of course the family stuff going on in the background was great, as always, but this one just wasn't my cup of tea.  That's just me, though, and every reader bring something different to the table when they read, and I do enjoy this series a lot.  I plan to keep reading it, but this one just didn't quite work for me.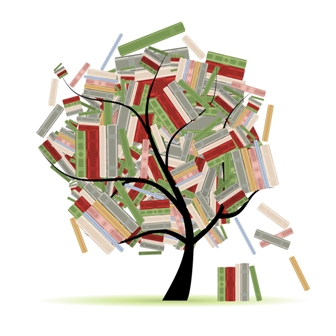 Related Posts