I received this galley in consideration for an honest review.
Stone In The Sky by Cecil Castellucci
Series: Tin Star #2
Published by Macmillan on February 24, 2015
Genres: Young Adult, Science Fiction
Goodreads

After escaping death a second time, Tula Bane is now even thirstier for revenge. She spends much of her time in the Tin Star Café on the Yertina Feray—the space station she calls home. But when it's discovered that the desolate and abandoned planet near the station has high quantities of a precious resource, the once sleepy space station becomes a major player in intergalactic politics. In the spirit of the Gold Rush, aliens from all over the galaxy race to cash in—including Tula's worst enemy.
I loved being back on Yertina Feray, and Stone In The Sky was a wonderful continuation of a book I really enjoyed.  Once again, the world of the space station, with its multiple alien species and sometime dangerous blending of cultures, formed a world in which I could immerse myself.  Tula survived the ordeals of book one, but I knew that she would have many more struggles ahead of her.  It was inevitable that Tula would have to confront Brother Blue and, in fact, she wants that. Despite her quiet and comfortable life on Yertina Feray, Tula has never let go of that need to revenge.  There is a lot of unexpected travel and politics in Stone In The Sky.  Tula must leave the station to find answers and what she finds provides quite the twist, but she is still able to stay connected to the beings who supported her on the station.  Along with Brother Blue, she finds others from her past that I thought for sure we wouldn't see again after book one and those surprises kept the story flowing quite nicely.
Tula really grew in this book.  In fact, whether it was intentional or not, I saw a parallel between Tula's growth and the growth of the colony on Quint; it was hard work, there were setbacks, but it lead to something so much better in the end.  I can't say enough about how much I loved the journey she takes, as well.   She meets wanderers who never set foot on any type of planet, pirates, and ruthless politicians.  They all have a role to play in Tula's life in this book. Because it was so unique, I feel like I should address the love triangle, but hear me out, those of you that hate them.  This was not two boys fighting over a girl who just can't seem to make a decision.  This was 100% about what Tula needed and wanted, and that is where the decision stayed.  Perhaps because the two romantic interests were of different species, it made it less conventional, but this is not your typical YA love triangle in any way.  Of course, I had a favorite, but I really would have been ok either way, because there was only one choice in the end, and I really believed that Tula was doing what was right for herself.  Tula's agency really made the ending so wonderful that I felt intensely satisfied when I closed the book.  Stone In The Sky was thrilling, interesting, full of suspense and intensely (yet subtly) romantic.  I enjoyed it so, so much and I think that this quiet science fiction duology deserves your attention.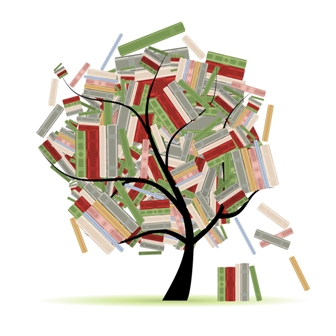 Related Posts