I received this galley in consideration for an honest review.
Amherst by William Nicholson
Published by Simon & Schuster on February 10, 2015
Genres: Fiction
Goodreads


Alice Dickinson, a young advertising executive in London, decides to take time off work to research her idea for a screenplay: the true story of the scandalous, adulterous love affair that took place between a young, Amherst college faculty wife, Mabel Loomis Todd, and the college's treasurer, Austin Dickinson, in the 1880s. Austin, twenty-four years Mabel's senior and married, was the brother of the reclusive poet Emily Dickinson, whose house provided the setting for Austin and Mabel's trysts. Alice travels to Amherst, staying in the house of Nick Crocker, a married English academic in his fifties. As Alice researches Austin and Mabel's story and Emily's role in their affair, she embarks on her own affair with Nick, an affair that, of course, they both know echoes the affair that she's writing about in her screenplay.
I think it's safe to say that almost everyone has recited or is at least familiar with, Emily Dickinson's poetry.  Her eccentricities are almost as famous as her poems.  She never left the house, she really never saw people or let people see her, and she became an acclaimed poet after her death.  What I didn't know was that her brother, Austin, had a passionate 13 year affair with a married woman who, by all accounts, was in an open marriage with her husband.  It was that affair that prompted Alice, our modern day main character, to travel to Massachusetts to do some research for a screen play. The book goes back and forth between Emily, Austin, and Mabel in the 19th century and Alice doing her research in the present day.  The author did copious amounts of research, since the letters between Austin and Mabel still exist, and the text that isn't lifted directly from those letters serves as basis for a fictional imagining of those years.  I have to admit that I got on the internet and did some very light research of my own because I had no idea that Emily Dickinson's poems were first edited by her brother's mistress.  The whole thing was fascinating and I was riveted by the way that the author filled the gaps that we will never really know, which included Emily and her sister providing a place for Austin to have his affair.
As Alice discusses her findings with Nick, a womanizing  English professor she meets in Amherst, there is an examination of Mabel as "the other woman" and some interesting conversations about Emily's relationship with her own sexuality and whether Mabel Todd was really a temptress or a person confined by 19th century social norms.  I found this part of the book utterly fascinating.  Thanks to the letters and journals, we know way more about Austin and Mabel's, um, preferences, than I ever could have imagined. The relationship between Nick and Alice, which I think was supposed to parallel that of Austin and Mabel's, fell extremely flat.  I did not think that Alice and Nick's affair added to the story at all, really, other than to provide a modern day romance, but even then I didn't find the feelings of either person to be believable.  Alice herself was interesting, but somewhat undeveloped.  I found myself rushing through her scenes and looking forward to the part of the story that took place in the 19th century.  Amherst was a very interesting and well researched book, but my lackluster feelings about Alice really made it a somewhat uneven read for me.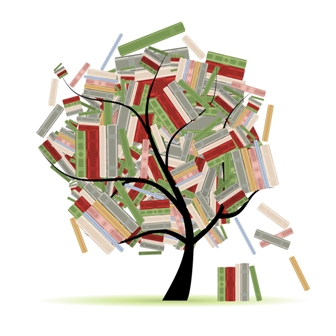 Related Posts