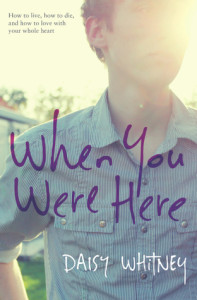 When You Were Here
Author:
Daisy Whitney
Category:
Young Adult
Publisher:
Little, Brown
Release Date:
6-4-13
Danny's mother lost her five-year battle with cancer three weeks before his graduation-the one day that she was hanging on to see. Now Danny is left alone, with only his memories, his dog, and his heart-breaking ex-girlfriend for company. He doesn't know how to figure out what to do with her estate, what to say for his Valedictorian speech, let alone how to live or be happy anymore.  When he gets a letter from his mom's property manager in Tokyo, where she had been going for treatment, it shows a side of his mother he never knew. So, with no other sense of direction, Danny travels to Tokyo to connect with his mother's memory and make sense of her final months, which seemed filled with more joy than Danny ever knew. There, among the cherry blossoms, temples, and crowds, and with the help of an almost-but-definitely-not Harajuku girl, he begins to see how it may not have been ancient magic or mystical treatment that kept his mother going. Perhaps, the secret of how to live lies in how she died. –
Goodreads
"There is nothing, nothing but smoke and dust and debris, here for me in California. The only choice I have, the only chance I have, is to leave." – ARC Pg. 72
Danny Kellerman lost his dad six yeas ago, his sister has moved to China and essentially left the family, and his mom died of cancer two months ago.  He is angry, numb and lost.  Yet, strangely, I found this book to be uplifting, insightful and interesting, which is not what I was expecting from a book with such a painful synopsis.  Danny's search for self-destructive behavior is pretty clearly a way for him to cope and to escape the numbness of his life, but I loved the way that the people who acted as enablers actually ended up providing bits of wisdom that he collected along the way.  In a narrative voice that was as raw and honest as it was typically masculine, we read about Danny's sometimes funny, and often painful journey to find out about the part of his mom's life that she spent in Japan.  It would have been easy for this book to turn into a sort of "stranger travels to a strange place and finds the meaning of life" type of book, which I suppose it was a little bit, but it escaped the annoying triteness that would have made it just another coming of age story.   What When You Were Here became was a beautifully written book about searching for an answer and finding an entirely new way of thinking.
Danny's time in Japan is the majority of the book and I think my favorite character, other than than his dog Sandy Koufax, was Kana.  Kana was a combination of a MPDG and crazy BFF that we all wish we had.  Added to the fact that she was awesome was that she was a friend.  Not a romantic interest, but a female friend and there are not enough words to express how much I loved that.  There are not enough friendships like this in YA, in my opinion, and having her there as a non-love interest was healing for Danny's character and, quite frankly, healing for me as an avid reader of YA.  In contrast to Kana is Holland.  The history that she shares with Danny runs deeper than Danny realizes and uncovering his mother's time in Japan also uncovers something about Holland.  This part of the plot was surprising, I admit, but it fit really well into the whole story.  I could go on and on about this book.  It's one of those stories that will stay with you for a long time and you'll find yourself thinking about it long after you read the last page.  I think that readers both young and old will be able to find something meaningful in Danny's journey.
"I know there are no guarantees, not in life, not in love. But I'll take what I can get; I'll take what I can give." – ARC pg. 250
I received this galley in exchange for my honest review.
Find Daisy Whitney online:
Website
Twitter
Facebook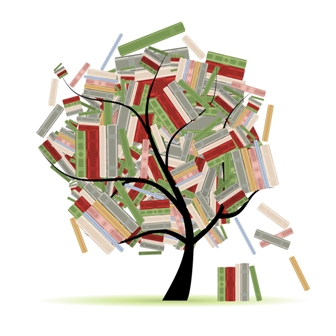 Related Posts