I received this galley in consideration for an honest review.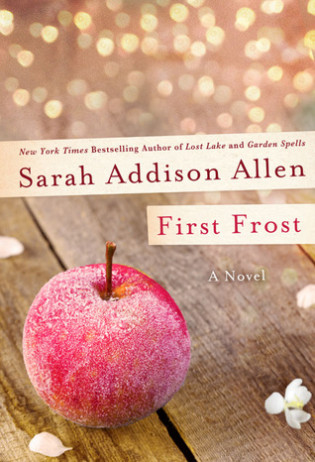 First Frost by Sarah Addison Allen
Series: Waverley Family #2
Published by St. Martin's Press on January 20, 2015
Genres: Women's Fiction, Magical Realism, Fiction


It's October in Bascom, North Carolina, and autumn will not go quietly. As temperatures drop and leaves begin to turn, the Waverley women are made restless by the whims of their mischievous apple tree... and all the magic that swirls around it. But this year, first frost has much more in store. Claire Waverley has started a successful new venture, Waverley's Candies. Though her handcrafted confections—rose to recall lost love, lavender to promote happiness and lemon verbena to soothe throats and minds—are singularly effective, the business of selling them is costing her the everyday joys of her family, and her belief in her own precious gifts. Sydney Waverley, too, is losing her balance. With each passing day she longs more for a baby— a namesake for her wonderful Henry. Yet the longer she tries, the more her desire becomes an unquenchable thirst, stealing the pleasure out of the life she already has. Sydney's daughter, Bay, has lost her heart to the boy she knows it belongs to…if only he could see it, too. But how can he, when he is so far outside her grasp that he appears to her as little more than a puff of smoke? When a mysterious stranger shows up and challenges the very heart of their family, each of them must make choices they have never confronted before. And through it all, the Waverley sisters must search for a way to hold their family together through their troublesome season of change, waiting for that extraordinary event that is First Frost.
Since Garden Spells is one of my favorite books, I was beyond thrilled to find out that SAA would be writing a book set in that world, once again.  First Frost takes place about 10 years after the events of Garden Spells and we find both Waverley Daughters more settled than they have ever been before.  However, as first frost approaches, things start to go a little off. The stranger that comes to town actually ended up having a very interesting (and somewhat sad) story of his own.   It provided another facet to the story, and those multiple views of one situation are what make this author's books so engaging.  I also loved the way we got to peek into the life of Claire and Sydney's mother, whose self-destruction still weighs heavily on both her daughters.  Claire's life and her success in cooking have gotten away from her a little bit.  I could really relate to Claire's drive to take something she is good at and make it beneficial for her family, but that success also made her question who she was.  Sydney's growth is most evident as she tried to help one of her young employees who reminds her so much of the rebellious teen she used to be.  The Waverley spouses didn't play as big of a role in this book, which made me a little sad, but the whole focal point of the story was a little different.   Bay, who was five in Garden Spells, is now a teenager with her own Waverley gift.  Much of the book focuses on Bay's coming to terms with her gift and her place as a Waverley in Bascom. Of course, Bay's story still intersects with Sydney's own pre-Bay history in a way that goes beyond the fact that they are mother and daughter.  I loved getting Bay's point of view of her mom and her aunt.  As always, the stories in a Sarah Addison Allen's books weave together deftly and before you know it, you're at the end and wishing for more.
I can't explain what it is about this particular family that makes me want to jump into this book world over and over again.  Perhaps it is the apple tree, (I swear, I missed that crazy apple tree just as much as the human characters in the book) perhaps it is the small town quirkiness that gives it its charm.  Whatever it is, I feel completely pulled into Bascom.  I want to live there and I want to hire Claire to cater my next birthday party.  While you could probably read this book without reading Garden Spells, I think that First Frost works best if viewed as a sequel.   I say that because if you read it as a stand alone, you are missing out on more time with the amazing Waverley women.  Pre-order this book or set a calendar reminder to buy it on its pub day because you do not want to miss out on First Frost.  I loved every word of it and my only hope is that we can persuade the author to write in this world again soon.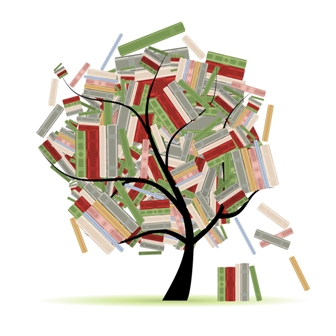 Related Posts