The Martian by Andy Weir
Narrator: R.C. Bray
Published by Random House on February 11, 2014
Genres: Science Fiction, Fiction
Goodreads


Six days ago, astronaut Mark Watney became one of the first people to walk on Mars. Now, he's sure he'll be the first person to die there. After a dust storm nearly kills him & forces his crew to evacuate while thinking him dead, Mark finds himself stranded & completely alone with no way to even signal Earth that he's alive—& even if he could get word out, his supplies would be gone long before a rescue could arrive. Chances are, though, he won't have time to starve to death. The damaged machinery, unforgiving environment or plain-old "human error" are much more likely to kill him first. But Mark isn't ready to give up yet. Drawing on his ingenuity, his engineering skills—& a relentless, dogged refusal to quit—he steadfastly confronts one seemingly insurmountable obstacle after the next. Will his resourcefulness be enough to overcome the impossible odds against him?
I could go on for hours and hours about how well Andy Weir captured NASA.  The bureaucracy, the passion of the engineers, the disdain the astronauts have for being told what to do…..all of it created a world that, while set in a place where NASA was adequately funded, is still realistic.  At its core, this is a man versus nature story.  So, the bulk of what happens is Mark Watney tackling problem after problem as he tried to survive until the next transport can pick him up.  There isn't a lot of character development, per say.  Mark leaves Mars very much the same as he was when he got there, but that did not lessen my enjoyment of this riveting story.  The Martian is made even more suspenseful since the story also follows to rescue efforts on earth.  As the engineers on the ground try to come up with solutions to bring Mark home, there is definitely an Apollo 13 feel to this book.  The crew that thought they left a dead Watney on the surface of Mars is also involved, and all of these characters come together in a most spectacular way to rescue one of their own.  The science behind the book is solid.  While some liberties were taken in the interest of fiction, the author also clearly did his own calculations and a lot of those calculations are laid out in the book.  So, it does have sections that seem very technical.  The real story, though, is the drive that every human has to survive. I felt as if I was one of the millions of people glued to CNN, waiting for news about Mark Watney's return home.
This book works really well in audio format.  Mark's character is so funny and his voice is very distinctive.  The narrator does a perfect job of communicating his humor, sarcasm, and sometimes, fear.  The narrator also does a wonderful job of voicing the accents of various characters.  Each person had a clear and distinctive voice, and I could have told you who was speaking without any context at all.  The Martian is one of those books that I think appeals to who we are deep down; people who want exploration and people who will fight for survival.  Even if you think you don't like science fiction, I strongly urge you to give this book a chance.  The audio format, in particular, fit very well with the story's pace and strong character voice.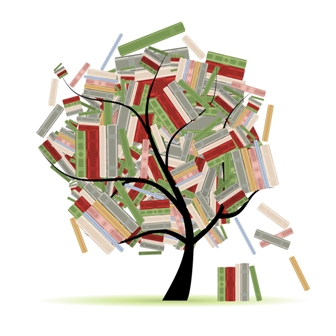 Related Posts