I received this galley in consideration for an honest review.
Atlantia by Ally Condie
Published by Penguin on October 28, 2014
Genres: Young Adult, Fantasy
Goodreads


For as long as she can remember, Rio has dreamt of the sand and sky Above—of life beyond her underwater city of Atlantia. But in a single moment, all her plans for the future are thwarted when her twin sister, Bay, makes an unexpected decision, stranding Rio Below. Alone, ripped away from the last person who knew Rio's true self—and the powerful siren voice she has long hidden—she has nothing left to lose. Guided by a dangerous and unlikely mentor, Rio formulates a plan that leads to increasingly treacherous questions about her mother's death, her own destiny, and the complex system constructed to govern the divide between land and sea. Her life and her city depend on Rio to listen to the voices of the past and to speak long-hidden truths.
It's time to confess that I thought this was a story about mermaids (oops) but it was actually a very interesting book from an author on my favorites list.  A story about a society that is isolated environmentally, like being underwater, is not necessarily a new idea, but  I really thought the world of this book was very intriguing.  The Above and Below exist separately, but both worlds rely on each other in some way.  That relationship and the perceived mythology behind the split has quite literally turned into a religion for both societies and definitely plays into Rio's life as a citizen of the Below.  The author did a good job of creating the atmosphere and really making me understand the things that people who lived in an underwater environment would wonder about and long for, like a true sky, unfiltered air, and trees.   The society of Atlantia was very controlled, as you would imagine with such a closed environment, and that certainly created a good contrast to Rio's desire to see Above and to generally have more freedom in every aspect of her life.  As she searches for her sister, she uncovers some pretty shocking family secrets, including one that involves the leaders of Atlantia.  It was a good combination of personal strife and political intrigue.  The pacing was fairly slow at the beginning, but eventually started to speed up as Rio struggled to find her sister.  I think that Ally Condie writes beautifully, and Atalantia has some really gorgeous turns of phrase.
I did have a few issues with the story.  While some aspects were very well developed, others seemed to get short shrift.  Since it is a stand alone, I really felt that some of the more repetitive aspects of of the story at the beginning might have been traded in for a less rushed ending.   It seemed that the critical action took place only pages before the end of the book, and even with an epilogue, I wanted a little more from the ending.  Rio struggled because she had to hide who she was, and that internal battle certainly played a part in the story, but I wish that I had more time with the way her secret impacted her personal relationships, especially with her sister.   The romance, which fell a bit flat, would have been ok as just friendship, and I kind of wished it had been left at that since the central relationship in this story was between sisters.   That being said, I remain a fan of Ally Condie's writing and Atlantia was an interesting and entertaining book, overall.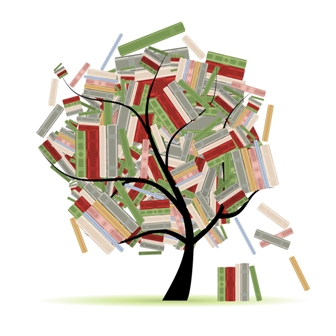 Related Posts