I received this galley in consideration for an honest review.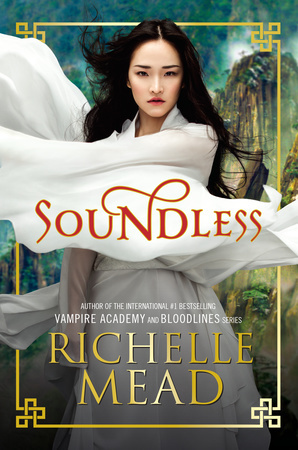 Soundless by Richelle Mead
on November 10, 2015
Genres: Young Adult, Fantasy
Goodreads


For as long as Fei can remember, there has been no sound in her village, where rocky terrain and frequent avalanches prevent residents from self-sustaining. Fei and her people are at the mercy of a zipline that carries food up the treacherous cliffs from Beiguo, a mysterious faraway kingdom. When villagers begin to lose their sight, deliveries from the zipline shrink and many go hungry. Fei's home, the people she loves, and her entire existence is plunged into crisis, under threat of darkness and starvation. But soon Fei is awoken in the night by a searing noise, and sound becomes her weapon.
Set in a fantasy world heavily influenced by Chinese folklore, Soundless starts in a society that is isolated by geography and by the deafness of the villagers.  Their entire communication system is visual, so when people start going blind, it starts to look like a desperate situation.  For Fei, it becomes more desperate when her own sister starts losing her sight.  That search for answers is the motivation behind Fei's determination to get out of the village to find out why their food has nearly stopped coming at all.  Together with her childhood sweetheart, Li Wei, the story takes them up and out of the valley and into a lot of secrets and shocking revelations.  In the middle of all of this, Fei's hearing returns. I was so intrigued by the idea of being the only one who could hear.  How do you describe sound, like speech or music, to someone who has never been able to hear? What is it like to suddenly hear, but not have a way to process the sound?  Their entire society was built around a lack of sound which made it very trusting, if you think about it.  Suddenly, Fei could protect herself in ways that she couldn't before.  I do wish the story would have explored the reason behind Fei's regained hearing.
If you are walking into this book looking for Vampire Academy or Bloodlines, don't.  It's very different from either of those series, but that is not a bad thing.  I really enjoyed this new world and Fei's journey.  Even with the romance, this is really about a girl who is trying to save her sister and her village.  As a stand alone, everything is wrapped up in the end and while I wish it had been a little longer, I didn't feel that it was rushed.  Soundless was entertaining and interesting with a good balance of action and emotion.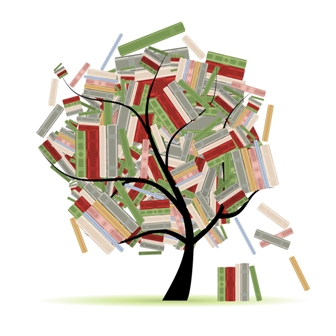 Related Posts