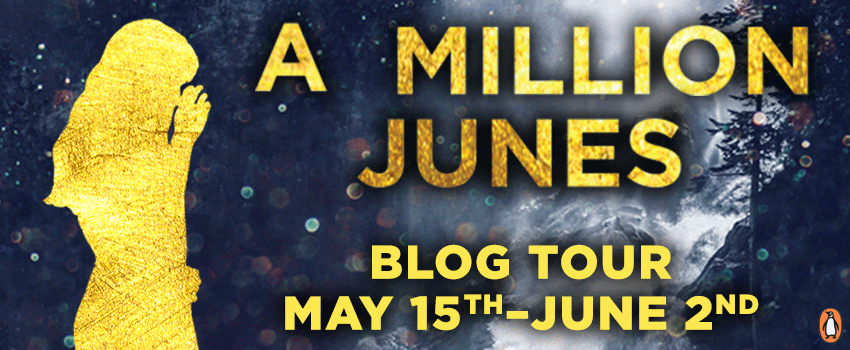 I received this galley in consideration for an honest review.
A Million Junes by Emily Henry
Published by Penguin on May 16, 2017
Genres: Young Adult, Fantasy
Goodreads

In their hometown of Five Fingers, Michigan, the O'Donnells and the Angerts have mythic legacies. But for all the tall tales they weave, both founding families are tight-lipped about what caused the century-old rift between them, except to say it began with a cherry tree.

Eighteen-year-old Jack "June" O'Donnell doesn't need a better reason than that. She's an O'Donnell to her core, just like her late father was, and O'Donnells stay away from Angerts. Period.

But when Saul Angert, the son of June's father's mortal enemy, returns to town after three mysterious years away, June can't seem to avoid him. Soon the unthinkable happens: She finds she doesn't exactly hate the gruff, sarcastic boy she was born to loathe.

Saul's arrival sparks a chain reaction, and as the magic, ghosts, and coywolves of Five Fingers conspire to reveal the truth about the dark moment that started the feud, June must question everything she knows about her family and the father she adored. And she must decide whether it's finally time for her—and all of the O'Donnells before her—to let go.
I enjoyed The Love that Split the World so I was very excited to read A Million Junes.  Emily Henry has written another unique and heartfelt story that kind of defies explanation, in many ways.  There is a feud between two families that is brought back into everyone's mind when Saul comes back to town. June has friends and a good life, although her father's death still weighs on her.  While her inevitable meet cute with Saul could have been trite, it didn't feel that way at all.  I loved the way they connected, perhaps because even though their families hated each other, it was still something that gave them a shared history.  Then, somehow, both June and Saul are drawn into the past and start to see the experiences of the people who have .  In so many ways, this story was about grief and the way it carves a path through your life, even if you think you've moved past it.  With a guardian ghost and "sprites" that seem to store and release memories, Saul and June go on a sometimes painful journey and find answers and closure along the way.  It was beautifully written and gave the story a depth that went beyond a simple love story.
A Million Junes has the same sort of small town, magical feel of a Sarah Addison Allen book.  Full of interesting characters and uncovered secrets, Five Fingers is the perfect setting for a story like this.  It isn't just the people who are characters, but the forest, the cherry trees, and even the rundown O'Donnell house become characters, as well.  Imagining that even the trees were an active part of the story made it so easy to fall into the magical world that Saul and June were trying to figure out.  I really enjoyed A Million Junes and its enchanting story.  It was romantic, funny, and so bittersweet.  If you ever want to escape into a book, A Million Junes would be an excellent choice.
Giveaway!
Enter for a chance to win one (1) of five (5) copies of A Million Junes by Emily Henry (ARV: $16.99 each).
NO PURCHASE NECESSARY. Enter between
12:00 AM
Eastern Time on May 15, 2017 and
12:00 AM on June 2, 2017
.  Open to residents of the fifty United States and the District of Columbia who are 13 and older. Winners will be selected at random on or about June 7, 2017. Odds of winning depend on number of eligible entries received. Void where prohibited or restricted by law.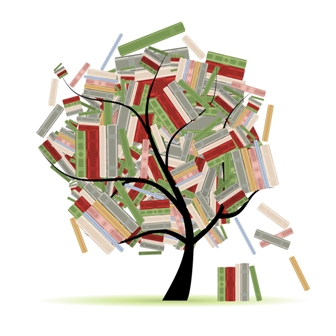 Related Posts