Antigoddess
Author:
Kendare Blake
Category:
Young Adult
Publisher:
Tor
Release Date:
9-10-13
Old Gods never die…
Or so Athena thought. But then the feathers started sprouting beneath her skin, invading her lungs like a strange cancer, and Hermes showed up with a fever eating away his flesh. So much for living a quiet eternity in perpetual health. Desperately seeking the cause of their slow, miserable deaths, Athena and Hermes travel the world, gathering allies and discovering enemies both new and old. Their search leads them to Cassandra—an ordinary girl who was once an extraordinary prophetess, protected and loved by a god.  These days, Cassandra doesn't involve herself in the business of gods—in fact, she doesn't even know they exist. But she could be the key in a war that is only just beginning.  Because Hera, the queen of the gods, has aligned herself with other of the ancient Olympians, who are killing off rivals in an attempt to prolong their own lives. But these anti-gods have become corrupted in their desperation to survive, horrific caricatures of their former glory. Athena will need every advantage she can get, because immortals don't just flicker out.  Every one of them dies in their own way. Some choke on feathers. Others become monsters. All of them rage against their last breath. The Goddess War is about to begin. –
Goodreads
"You hide behind justice. Athena knows best." He looked at them with disgust. "I'm glad you're dying. I wish that I was. It's what we all deserve." – ARC pg. 236
What if the ancient Greek gods were walking the earth, slowly dying in horrible ways, and the only girl who could save them had no idea she was they key to everything?  That is the unusual and amazing plot to Antigoddess, which is one of the most unique books I have read in 2013.   Just when you thought you had seen it all when it comes to books that incorporate mythology, along comes a story that re-frames the usual suspects and gives them a new and complicated existence .  We first meet Athena and Hermes as they  are roaming the world looking for answers.  As Athena pulls owl feathers from her mouth and throat, she tries desperately to find the answer to their demise.   I couldn't help but love Athena;  she was grumpy, kind of a hard-ass, and surprisingly easy to relate to, actually.    On the other end of this mystery is Cassandra, who is a girl in high school with surprising abilities that no one really seems to notice or take seriously, but as the story goes, she is THE Cassandra, the cursed prophetess.  Her protective boyfriend, her brother, and her best friend make up a sort of motley crew of support, but as the story progresses, you learn that everyone is connected in some way.
Part of the uniqueness of the modern setting of this story was the idea of whether the gods really ever consideredthe ramifications of their actions. What would happen if the gods suddenly had to face the consequences, the real consequences, of  millennia of manipulating humans for nothing more than spite, or glory, or entertainment?  Blake's succinct, yet beautiful, writing style presented these ideas in a way that completely sucked me in.  They were gods, they remembered their power, but as they searched for answers and grew weaker, they began to feel more human emotions.  I think that above all other things, that gradual feeling of remorse was the most interesting to me.   There to help and perhaps provide some insight into that whole human emotion thing, was a well known hero who provided some excellent Athena related interaction.    All of the gods, except for one, seem to be suffering from this mysterious wasting away and I loved the way that each ancient figure was written.  The gods and heroes you think you know are all different, and some more horrifying than you can imagine.  Kendare Blake does not shy away from the violence or gore, which adds the darkness and brutality that you would expect from a story about gods that only rarely showed humans mercy.   The ending was gut-wrenching beyond belief and trust me when I tell you that this is a book that you do not want to miss.  You will cringe, you will cheer, and you will be totally sucked in to this no-holds barred story about the twilight of some very pissed off, and determined, gods.
"He was sorry. But what did he know about time or consequences? How long could you hold a grudge when someone broke your life like an unwanted toy? Was a thousand years enough?" – ARC pg. 243
I received this ARC in exchange for my honest review.
Find Kendare Blake online:
Website
Twitter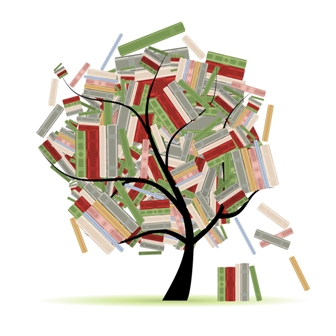 Related Posts