Welcome to my stop on the Heartless Blog Tour!  After you've read my thoughts, don't forget to enter for a chance to win a pre-order!  There's only 41 DAYS TILL HEARTLESS!
I received this galley in consideration for an honest review.
Heartless by Marissa Meyer
Published by Macmillan on November 8, 2016
Genres: Young Adult, Fantasy, Retelling
Goodreads

Long before she was the terror of Wonderland — the infamous Queen of Hearts — she was just a girl who wanted to fall in love.

Catherine may be one of the most desired girls in Wonderland, and a favorite of the yet-unmarried King of Hearts, but her interests lie elsewhere. A talented baker, all she wants is to open a shop with her best friend and supply the Kingdom of Hearts with delectable pastries and confections. But according to her mother, such a goal is unthinkable for the young woman who could be the next Queen.

At a royal ball where Cath is expected to receive the king's marriage proposal, she meets Jest, the handsome and mysterious court joker. For the first time, she feels the pull of true attraction. At the risk of offending the King and infuriating her parents, she and Jest enter into an intense, secret courtship.

Cath is determined to define her own destiny and fall in love on her terms. But in a land thriving with magic, madness, and monsters, fate has other plans.
When I heard about Heartless I was a tad skeptical because there have been a number of Alice in Wonderland retellings, but when I heard it wasn't about Alice at all, I was intrigued.  I know I am not alone in thinking that behind every villain is an interesting backstory, and that is what Heartless gives us.  The Queen of Hearts, wh0 is mostly known for playing croquet with hedgehogs and shouting off with their heads! wasn't always royal and she wasn't always unhappy.  Catherine's dearest wish isn't to marry well, but to open a bakery. However, in this world, a woman's greatest achievement in life is to get married, and she feels the injustice of a future that is not her own.  When she meets Jest, the court joker, the possibility of a future that is her own seems to be within reach.  I loved the character of Jest, who was full of riddles and mysteries. It was those mysteries that not only brought love, but tragedy to Catherine's life.  I thought the way the story unfolded was very clever and suspenseful.  You know how things will ultimately turn out, of course,  but the how of it had me turning pages.
The full range of Lewis Carroll's bizarre world is present in Heartless.  All of the strange turns of phrase and even the dreaded Jabberwok plays a role in this story.  There are so many fun Easter eggs and references to the original work, so if you are an Alice in Wonderland fan, you will definitely be pleased.  Even those who aren't as well versed in the original work will enjoy this strange and wacky world. In the end, it was a rather sad tale.  After all, you know what the Queen of Hearts becomes, but this winsome and creative tale will make you think about her in a completely different way.
One Pre-Order of Heartless. Open internationally. You must be 13+ to enter.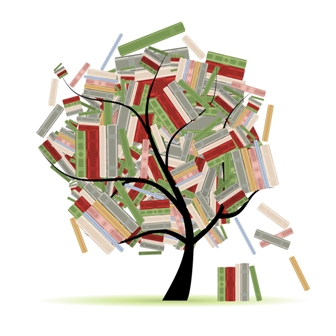 Related Posts