I received this galley in consideration for an honest review.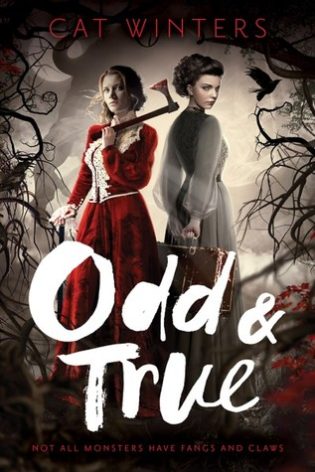 Odd & True by Cat Winters
Published by Abrams on September 12, 2017
Genres: Young Adult, Historical Fiction
Goodreads

Trudchen grew up hearing Odette's stories of their monster-slaying mother and a magician's curse. But now that Tru's older, she's starting to wonder if her older sister's tales were just comforting lies, especially because there's nothing fantastic about her own life—permanently disabled and in constant pain from childhood polio.

In 1909, after a two-year absence, Od reappears with a suitcase supposedly full of weapons and a promise to rescue Tru from the monsters on their way to attack her. But it's Od who seems haunted by something. And when the sisters' search for their mother leads them to a face-off with the Leeds Devil, a nightmarish beast that's wreaking havoc in the Mid-Atlantic states, Tru discovers the peculiar possibility that she and her sister—despite their dark pasts and ordinary appearances—might, indeed, have magic after all.
Odd & Tru is my first Cat Winters book and I was enchanted and entertained by every page.  The non-linear timeline and the dual narrators gave the book the feel of a fabulous puzzle that slowly pieced itself together. At the heart of Odd & True is the relationship between Trudchen and Odette, sisters who are bonded by their isolated upbringing and Tru's illness.  In many ways, Odette clings to Tru, making her feel protected in a way that perhaps Tru herself didn't experience during their sometimes unstable upbringing.  The family drama (oh, was there drama!) and many dark secrets hang over their mother and her two siblings, seeping into the imagination of Odette and feeding into the mysterious creatures that might be waiting just around the corner.  Just as Odette loved hearing the stories of slaying monsters from their uncle Magnus, so Tru loves hearing them from Odette.
I found myself completely drawn to this outlandish, sad, and fierce family.  They were full of legends and the story had a wonderful way of weaving a tale that left me wondering if what I read really happened or whether it was another part of the Lowenhertz legend.  The family stories certainly gave a sense of bravery and a feeling of belonging to people who felt lost and forgotten, and in that way the stories themselves had magic of their own.  When Od shows up and takes Tru on a journey to find the Leeds Devil, the truth and mystery of their family seems to intersect with something mysterious and possibly magical.   I loved Tru's transformation and the way she found herself and the strength that Odette knew she possessed all along. Odd & Tru was full of family secrets and adventure, with writing that will enchant every reader. I loved it and while I think it's a stand alone, I would be thrilled to read more about their adventures.
Giveaway!
(3) winners will receive a finished copy of ODD & TRUE, US & Canada.
9/4/2017- Adventures of a Book Junkie– Interview
9/5/2017- Here's to Happy Endings– Review
9/6/2017– YA and Wine– Guest Post
9/7/2017– Ex Libris– Review
9/8/2017– Two Chicks on Books– Interview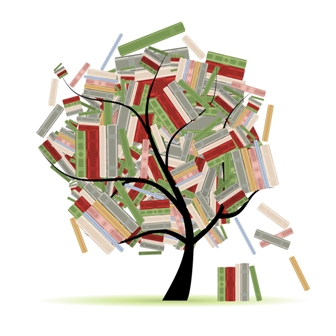 Related Posts