My Oxford Year by Julia Whelan
Narrator: Julia Whelan
Published by William Morrow on April 24, 2018
Genres: Romance, Women's Fiction
Format: Audiobook
Goodreads

American Ella Durran has had the same plan for her life since she was thirteen: Study at Oxford. At 24, she's finally made it to England on a Rhodes Scholarship when she's offered an unbelievable position in a rising political star's presidential campaign. With the promise that she'll work remotely and return to DC at the end of her Oxford year, she's free to enjoy her Once in a Lifetime Experience. That is until a smart-mouthed local who is too quick with his tongue and his car ruins her shirt and her first day.

When Ella discovers that her English literature course will be taught by none other than that same local, Jamie Davenport, she thinks for the first time that Oxford might not be all she's envisioned. But a late-night drink reveals a connection she wasn't anticipating finding and what begins as a casual fling soon develops into something much more when Ella learns Jamie has a life-changing secret.

Immediately, Ella is faced with a seemingly impossible decision: turn her back on the man she's falling in love with to follow her political dreams or be there for him during a trial neither are truly prepared for. As the end of her year in Oxford rapidly approaches, Ella must decide if the dreams she's always wanted are the same ones she's now yearning for.
I felt a tiny bit of trepidation when I saw My Oxford Year being compared to Me Before You, only because my immediate reaction was to protect my poor heart.  However, while My Oxford Year definitely had some sadness to it, I found it to be an utterly romantic and ultimately uplifting story.  As we meet Ella, she is on her way to a year as a Rhodes Scholar, a move that she anticipates will further her career and provide a break from the stress of a political job.  Of course, a careful plan means that everything is about to be turned upside down, and boy is it!  Jamie Davenport comes into Ella's life with his sexy accent and totally messed up family and their relationship had me glued to my earbuds.  While I adored Ella and Jamie's relationship, I especially loved Ella's growth as a character.  She was there for Jamie as he navigated his own difficult path, but she also had to unpack a lifetime of emotional weight. Ella didn't devote herself to Jamie as a martyr, but rather as a partner in his journey.  Since they were partners, they were able to lean on each other which made for a relationship that was both deeply romantic and satisfying to read.  Ultimately, Ella was shown how much it mattered to make a life that had meaning, even if it wasn't in the Big Plan.  There was something so relatable about the way Ella feels that conflict between the idea of having it all and the reality and unfairness that sometime invades life.
The setting certainly played a role in my enjoyment of this story.  What could be more romantic or life-changing than one of the oldest and most well known universities in Europe?  The way that Oxford creates an emotional incubator for Ella as she experiences a life-changing year made me want to be in the book with her. Of course, Ella's friends added to that feeling as their hilarious observations of her Americanisms and her love life provided her with both good friends and even better emotional support. Yes, there is sadness in this book, but I wouldn't say it's a sad book, necessarily.  It actually has quite a bit of hope, but there is a bittersweet bite to it.  That slight sting made the story even better, in my opinion, and I loved getting to know Ella and Jamie.
If you ever read my audio book reviews, you know that Julie Whelan is one of my very favorite narrators.  When I saw that she not only wrote the book but narrated it, it was obvious that the only thing to do was to listen to this book.  As always, she did an amazing job! I highly recommend My Oxford Year in either format, but I especially enjoyed the audio.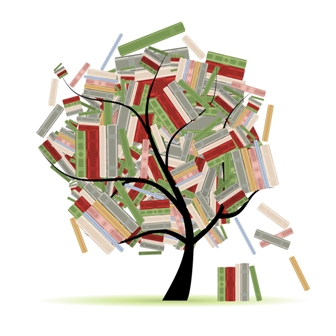 Related Posts