I received this galley in consideration for an honest review.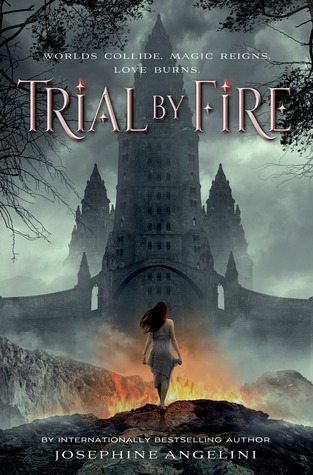 Trial By Fire by Josephine Angelini
Series: The Worldwalker Trilogy #1
Published by Macmillan on September 2, 2014
Genres: Young Adult, Fantasy

This world is trying to kill Lily Proctor. Her life-threatening allergies keep her from enjoying experiences that others in her hometown of Salem take for granted, which is why she is determined to enjoy her first high school party with her best friend and longtime crush, Tristan. But after a humiliating incident in front of half her graduating class, Lily wishes she could just disappear. Suddenly, Lily is in a different Salem—one overrun with horrifying creatures and ruled by powerful women called Crucibles. Strongest and cruelest of them all is Lillian . . . Lily's other self in this alternate universe. What makes Lily weak at home is what makes her extraordinary in New Salem. In this confusing world, Lily is torn between responsibilities she can't hope to shoulder alone and a love she never expected.
Books featuring alternate worlds have always been my favorite, so when I read the jacket copy for Trial By Fire, I was in for the long haul.  Josephine Angelini's world creation was very good and I was immediately invested in not only the two worlds, but also the people who inhabited them.  The Salem we first know is filled with health related landmines and romantic confusion.  She is dealing with a mentally ill mother and a best friend who seems to want something more.  Her desperation for normalcy  drives her to make some pretty risky decisions with her health, but it also served as a good contrast and vehicle for her travel to the alternate New Salem.  The world of New Salem was very well built and introduced in a way that gave me all of the information I needed, but managed to avoid the dreaded "info dump" that can interrupt the flow of a story.
While it's not a new trope by any means, I loved the way Lily's weakness in one world was her power in another.  She was extremely unsure of herself in her first world, as I think any teen with severe allergic limitations would be, and it was nice to see the way she gained confidence as her situation in New Salem was revealed to her.  It wasn't that she gained all of this power all of a sudden, she just learned to use that which was with her the whole time.  New Salem is a dangerous place, the most dangerous of which is Lily's double, Lillian.  I am really intrigued by Lillian because I got the distinct impression that there is more to her than just an evil Witch who rules with an iron fist.  For now, though, she is someone who Lily must stop and so this story was pretty much action and adventure from beginning to end.  The pacing was excellent and I never felt that it hit any slow spots at all.  I would be remiss if I didn't mention the ever so swoony romance, which hits a perfect pitch of tension in the story.  I loved the way the relationships between witches and their mechanics fit into the fabric of New Salem society because it definitely created some pretty interesting dilemmas for the characters.  Trial By Fire was a fast, exciting, and completely enjoyable read.  If you give it a try, I predict that, like me, you will be anxious for book two!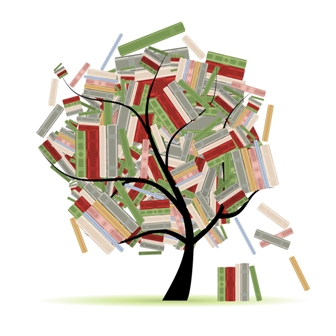 Related Posts