I received this galley in consideration for an honest review.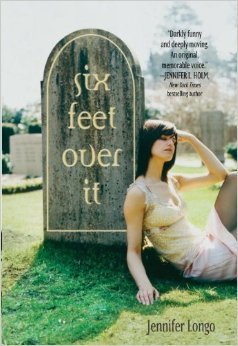 Six Feet Over It by Jennifer Longo
Published by Random House on August 26, 2014
Genres: Young Adult
Goodreads

Leigh sells graves for her family-owned cemetery because her father is too lazy to look farther than the dinner table when searching for employees. Working the literal graveyard shift, she meets two kinds of customers:
Pre-Need: They know what's up. They bought their graves a long time ago, before they needed them.
At Need: They are in shock, mourning a loved one's unexpected death. Leigh avoids sponging their agony by focusing on things like guessing the headstone choice (mostly granite).
Sarcastic and smart, Leigh should be able to stand up to her family and quit. But her world's been turned upside down by the sudden loss of her best friend and the appearance of Dario, the slightly-too-old-for-her grave digger. Surrounded by death, can Leigh move on, if moving on means it's time to get a life
I admit that I picked this book up because I am, and always have been, fascinated by grief.  When I saw the jacket copy for Six Feet Over It, I knew that this story would be different, and I was right in the best possible way.  While having to adjust to her strange new life and navigate the grief of others in her work, Leigh gets to observe, first hand, the many ways that people mourn those they love.  Some people fall apart, some people move on, and some celebrate the life that ended.  While she's experiencing all of this, she is also secretly mourning her best friend, who was the world to her at a time when she desperately needed an anchor.  Leigh's grief is completely isolating and all-encompassing.  She mourns without really mourning, and her feelings are really more in stasis.  Slowly, Leigh comes out of her isolating grief and start to notice the world around her.  Dario, especially, helps her acknowledge her feelings.  Their friendship is one of my favorite that I've read this year.
Family dynamics played a huge roll in this book.  Her sister's cancer and subsequent miraculous recovery is the shroud that hovers over her parents.  While I guess you could say that they were somewhat clueless, I didn't feel that the author made them two dimensional.  I found myself frustrated with them, yes, but I also understood them.  As Leigh finds out, there is always more to the adults in your life than you think, and I like the way I discovered that, as the story developed.  This book had so many heartbreaking moments in it.  Leigh's voice was so honest and devastatingly cynical that you wanted to laugh and hug her at the same time.  Slowly, people start to come into her life and begin to pull her out of her all-encompassing mourning by showing her that it is ok to acknowledge pain, that there is something freeing about letting yourself really grieve.   Throw in a wonderfully crazy adventure at the end and Leigh's journey was one I was happy to experience.  With a story that was both quirky and poignant, Six Feet Over It was a wonderful book about the way that friendship, and grief,  can change your life.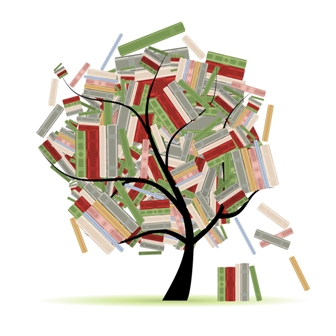 Related Posts