I received this galley in consideration for an honest review.
Wonder Woman: Warbringer by Leigh Bardugo
Series: DC Icons #1
Published by Random House on August 29, 2017
Genres: Young Adult, Fantasy
Goodreads

She will become one of the world's greatest heroes: WONDER WOMAN. But first she is Diana, Princess of the Amazons. And her fight is just beginning. . . .

Diana longs to prove herself to her legendary warrior sisters. But when the opportunity finally comes, she throws away her chance at glory and breaks Amazon law—risking exile—to save a mere mortal. Even worse, Alia Keralis is no ordinary girl and with this single brave act, Diana may have doomed the world.

Alia just wanted to escape her overprotective brother with a semester at sea. She doesn't know she is being hunted. When a bomb detonates aboard her ship, Alia is rescued by a mysterious girl of extraordinary strength and forced to confront a horrible truth: Alia is a Warbringer—a direct descendant of the infamous Helen of Troy, fated to bring about an age of bloodshed and misery.

Together, Diana and Alia will face an army of enemies—mortal and divine—determined to either destroy or possess the Warbringer. If they have any hope of saving both their worlds, they will have to stand side by side against the tide of war.
I know I date myself by writing this, but my introduction to Wonder Woman was the show starring Linda Carter in the 1980s.  I would lasso my brother hoping to get the truth (it didn't work) and spin in circles hoping my clothes would change.  Watching the show now, it can be painful in its hokiness, but it s still Diana of Themyscira stuck in a world that dismisses her because she's a woman, even as she tries to save it.  Warbringer introduces us to a teenage Diana who must go into the world to try stop the Warbringer who has the potential not only to destroy Themyscira, but the outside world, as well.
There was so much that was amazing about this book.  First, the research was excellent.  The story of Wonder Woman and the Amazons i based in mythology and Leigh Bardugo dug down past the Amazons and brought details about other amazing women who were gods and demigods.  The Warbringer is a descendant of Helen of Troy who, like so many females in history, has been cast as a temptress that started a war. Alia, the Warbringer, is tied to Helen and Diana takes them on a journey where they discover the truth about Alia's family and try to reverse her fate.  Diana's deadpan deliveries and funny observations about modern life brought the clever writing to life and made me chuckle more than once.
There is certainly an emotional element to this story as Alia grapples with who she is, but along with that comes the non-stop action.  Diana is trying to help them reverse the power of the Warbringer, but the clock is ticking and many people are trying to stop them.  Their adventure takes them all over the world as they race to stop what will surely be disaster.  Of course, no adventure would be complete without a group pf friends. This, of course, is an area in which Leigh Bardugo excels and Warbringer is no exception.  I love the friends who helped them complete their journey, although they weren't without their own secrets and conflicts. Warbringer was delightful and Diana is everything I always wanted in a super hero. It's a new age for Wonder Woman and the Amazons, and I am all in.
Giveaway:
One (1) finished copy of Wonder Woman: Warbringer. US only.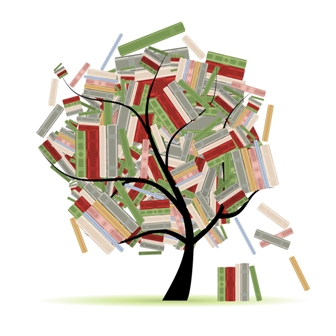 Related Posts