I received this galley in consideration for an honest review.
The Reader by Traci Chee
Series: Sea of Ink and Gold #1
Published by Penguin on September 13, 2016
Genres: Young Adult, Fantasy
Goodreads

Sefia knows what it means to survive. After her father is brutally murdered, she flees into the wilderness with her aunt Nin, who teaches her to hunt, track, and steal. But when Nin is kidnapped, leaving Sefia completely alone, none of her survival skills can help her discover where Nin's been taken, or if she's even alive. The only clue to both her aunt's disappearance and her father's murder is the odd rectangular object her father left behind, an object she comes to realize is a book—a marvelous item unheard of in her otherwise illiterate society. With the help of this book, and the aid of a mysterious stranger with dark secrets of his own, Sefia sets out to rescue her aunt and find out what really happened the day her father was killed—and punish the people responsible.
For anyone who loves books, The Reader is both horrifying (a world without books!) and thrilling.  Sefia's life is hard and sad without her parents but her guardian, Nin, has become the parent that she needs to survive the brutal world she lives in.  Right away, there are signs that Sefia's parents and Nin had some pretty big and dangerous secrets they were trying to hide. It isn't until Sefia is forced to be on her own that more mysteries are brought to light.  There is a dark fairy tale feeling to The Reader, with a story that contains family mysteries, evil assassins, and secret librarians, all looking for one valuable book.  The author did a good job of creating a word where information is only stored and passed on through oral storytelling.  Sefia, unaware of what she has, eventually figures out how valuable and dangerous the object is.  The world itself is very dangerous for anyone alone, let along a teen who is slowly figuring out that she holds an object of great power.  When she finds Archer, a boy in a cage,  he has basically had all of his memories and identity erased by violence and pain.  Their friendship was a wonderful part of the story because it wasn't there simply to give Sefia a romantic interest.  They were friends and partners, both searching for answers and for safety, and both were well-rounded characters.
The characters were all so interesting and I enjoyed getting drawn into the word of The Reader.  They find enemies along the way, of course, and there are still secrets about the librarians and Sefia's origins that need to be explained, but I also loved the camaraderie they found in those who were willing to help. The story is told in multiple points of view, including excerpts from the book itself.  As I always mention, I am a big fan of multiple points of view, so this really worked for me.  It was also critical for the story because there was a lot of information being laid down to help develop the world. I just loved how powerful books were in this story. Of course, as book lovers, we all know how this works, but to build a hold world around it made my bookish heart so happy.  Sefia's story was heartbreaking, triumphant, and most importantly, entertaining!  The Reader was a very strong debut and I hope you will put it on your reading list.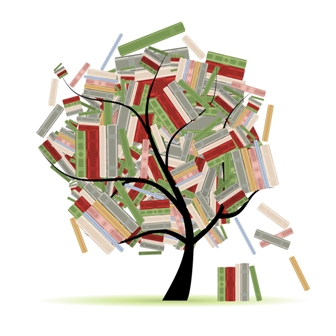 Related Posts