I remember very well getting an ARC of The Reader and being lucky enough to have Traci Chee sign it.  This series with its beautiful covers was the fantasy I was hoping for.The Storyteller is just as riveting and beautifully written as the first two books and I am very excited to have Traci Chee on the blog today to answer a few questions! Don't forget to enter the giveaway at the end!
First, however, a bit about The Storyteller:
The Storyteller by Traci Chee
Series: Sea of Ink and Gold #3
on November 13, 2018
Genres: Young Adult, Fantasy
Goodreads

Sefia is determined to keep Archer out of the Guard's clutches and their plans for war between the Five Kingdoms. The Book, the ancient, infinite codex of the past, present and future, tells of a prophecy that will plunge Kelanna in that bloody war, but it requires a boy—Archer—and Sefia will stop at nothing to ensure his safety. The Guard has already stolen her mother, her father, and her Aunt Nin. Sefia would sooner die than let them take anymore from her—especially the boy she loves.

But escaping the Guard and the Book's prophecy is no easy task. After all, what is written always comes to pass. As Sefia and Archer watch Kelanna start to crumble to the Guard's will, they will have to choose between their love and joining a war that just might tear them apart.
How do you think you've grown as a writer between books 1, 2, and 3?
I've heard people say that each book teaches you how to write it, and in writing The Reader Trilogy, I've definitely found that to be true! Each book has demanded new skills, and I've had to try to rise to the level of craft each story has required. Sometimes that meant finding ways to weave together a multi-POV/multi-timeline book. Sometimes it meant learning to plot faster, to make sure there was only a year between the release of each book. Sometimes I had to try to ratchet up the pacing, or deepen the character development, or attempt more and more ambitious twists as the stakes for Sefia, Archer, and Captain Reed got higher and higher. I'd like to think I've got more writerly tools in my toolkit now, but I know that my next project is going to challenge me in different ways and force me to try different things, and I can't wait to see what I learn next.
What was your inspiration for writing THE STORYTELLER?
One of the main themes of The Reader Trilogy has always been, How do you cope with death? What do you do when the people you love are gone? How do you go on when the world doesn't seem right anymore without them in it? That's something Sefia is grappling with in The Reader, with the deaths of her parents and the abduction of her aunt, and it's something Archer has to come to terms with in The Speaker, as he tries to figure out who he is and who he wants to be: A killer, like he was made to be? A commander, like he's prophesied to be? Or something else? Someone else, with a brighter future? And it's certainly a theme that comes up again in The Storyteller, as the kingdoms of this world are thrown into war and the characters must decide how they want to live and, if they must die, what kind of world they want to leave behind.
What were your favorite books growing up? And now?
The first book I can remember really falling in love with is A Wrinkle in Time by Madeline L'Engle, but I fall in love with new books again and again every year! There are just too many to count, but here are some recent favorites:
The Fifth Season, the first book in N.K. Jemisin's Broken Earth Series, is one of the most masterful pieces of storytelling and worldbuilding I've read in years.
In recent YA sci-fi and fantasy, I've loved Want by Cindy Pon, an eco-disaster sci-fi thriller (its sequel, Ruse, is out in 2019!); The Echo Room by Parker Peevyhouse (it's like an escape room in book form!); and We Set the Dark on Fire by Tehlor Key Mejia, a striking feminist fantasy with an f/f romance (also out in 2019).
I also try to read poetry while I'm working on fiction, and two volumes I've absolutely loved this year and keep returning to are When I Grow Up I Want to Be a List of Further Possibilities by Chen Chen and Don't Call Us Dead by Danez Smith.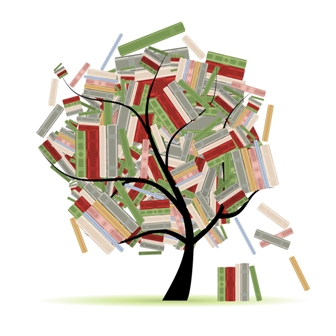 Related Posts