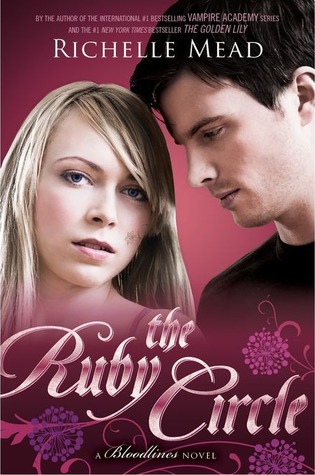 The Ruby Circle by Richelle Mead
Series: Bloodlines #6
Published by Penguin on February 10, 2015
Genres: Young Adult, Paranormal
Goodreads

Sydney Sage is an Alchemist, one of a group of humans who dabble in magic and serve to bridge the worlds of humans and vampires. They protect vampire secrets—and human lives. After their secret romance is exposed, Sydney and Adrian find themselves facing the wrath of both the Alchemists and the Moroi in this electrifying conclusion to Richelle Mead's New York Times bestselling Bloodlines series. When the life of someone they both love is put on the line, Sydney risks everything to hunt down a deadly former nemesis. Meanwhile, Adrian becomes enmeshed in a puzzle that could hold the key to a shocking secret about spirit magic, a secret that could shake the entire Moroi world.
**This review is spoiler free if you've read the series.**
I never expected to love this series the way I do, but The Ruby Circle is the end of a journey that I have really enjoyed traveling with these characters.  It has been very fun to see both Sydney and Adrian develop as people and as a couple.  I like their relationship because I see a balance in it.  When one tilts, the other provides counter-weight, and they take turns saving each other, both physically and emotionally.  Since Richelle Mead took her time in letting the relationship develop, I think it has been given an authenticity that I miss in shorter series.  In The Ruby Circle, Sydney and Adrian are still fighting to be together while fighting for Jill's life, and the phrase that Sydney keeps saying "the center will hold" is one that becomes more relevant as the story progresses.  Magical battles, strange alliances, and the darker side of the alchemists all play a big role in The Ruby Circle.  So, along with the strictly emotional aspects, the story has plenty of action and, yes, some of Adrian's famous one-liners.  We spend time with our Vampire Academy friends, as well, since much of what happens depends on their help.  Getting the band back together, as it were, is part of what makes The Ruby Circle feel like a real series conclusion.
One thing I want to make sure I point out is the way everyone gets their HEAs, because I think pulling off just the right tone in a series ending is so difficult, yet so important.  Some were more bittersweet than others, and some were really just doors left open for the future.   I liked that because, while we left pretty much everyone in happy places, there was a lack of finality about it that gave me that wonderful open ended feeling, like we could check back in with the characters in the future, and they will have evolved even more over time.  (In fact, at her recent book signing, the author said there was a possibility of future novellas in the Bloodlines world).  I will say that I felt there was a big enough space for more books in perhaps a spin-off series, although none are planned at this time.  I would be all for that because I admit I will miss these books and these wonderful characters.  Overall, I thought the ending was a good one.  It was happy enough, without being overly sweet, and it brought in a lot of old friends that we have gotten to know over the last five books.  I think fans of the series will be pleased, and a little sad,  as I was.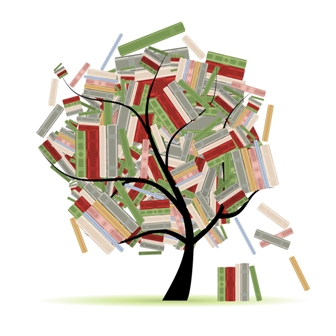 Related Posts