I received this galley in consideration for an honest review.
A Psalm For Lost Girls by Katie Bayerl
Published by Penguin on March 14, 2017
Genres: Young Adult
Goodreads

Tess da Costa is a saint — a hand-to-god, miracle-producing saint. At least that's what the people in her hometown of New Avon, Massachusetts, seem to believe. And when Tess suddenly and tragically passes away, her small city begins feverishly petitioning the Pope to make Tess's sainthood official. Tess's mother is ecstatic over the fervor, while her sister Callie, the one who knew Tess best, is disgusted - overcome with the feeling that her sister is being stolen from her all over again.

The fervor for Tess's sainthood only grows when Ana Langone, a local girl who's been missing for six months, is found alive at the foot of one of Tess's shrines. It's the final straw for Callie.

With the help of Tess's secret boyfriend Danny, Callie's determined to prove that Tess was something far more important than a saint; she was her sister, her best friend and a girl in love with a boy. But Callie's investigation uncovers much more than she bargained for: a hidden diary, old family secrets, and even the disturbing truth behind Ana's kidnapping.
I am always up for a book that explores relationships between sisters and A Psalm for Lost Girls has that in spades.  What makes it interesting is that one of the sisters is already dead when the book begins, which added an interesting dynamic.  Everything that we hear fro Tess is through Callie's memories of her or from Tess's diary.  As you can imagine, there is some exploration of faith, not necessarily Callie's faith but the faith of the people that seem to need Tess to be a saint.  The desperation that drove them seek out her sister for help seems to both fascinate and disgust Callie.  She can't seem to reconcile to almost saint with the sister that she shared a room with her whole life.  It was really interesting because Callie was sometimes tempted to lean on her sister's memory like that but she chose to find comfort in her quest for answers.  Along with her sister's secret boyfriend, Danny, she dug into some really dark corners to try to convince people that her sister deserves to simply rest in peace.
The story's central mystery involves Ana, the girl across the street who was kidnapped, then found, but won't talk about what happened.  This all coincides with Tess's death and her mother's campaign for Tess's beatification.  I wasn't really seeing the connection, at first, but A Psalm for Lost Girls did an excellent job of slowly connecting the dots.  Family secrets also play a huge role in this book.  Sometimes the closest families have the most secrets and as the story progressed, the secrets just kept coming and coming.  Callie was trying to find out what happened to Ana, but she also ends up uncovering secrets about her own life that deepened the sense that this was a journey for Callie.  The book was dark and atmospheric, with both Callie's voice and Tess's voice (through her diaries) telling a story that got pretty spooky, at times.  While it is a mystery, it also felt like a family drama, as well.  I think anyone who loved dark mysteries will enjoy A Psalm for Lost Girls.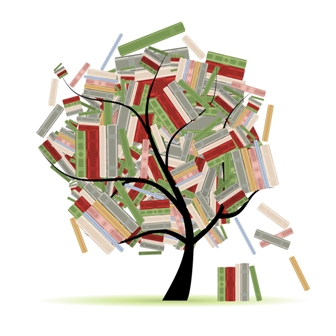 Related Posts