Welcome to the blog tour for The Rule of Mirrors, the second book in The Vault of Dreamers series, which is out TODAY.  The Rule Of Mirrors was an exciting and action-packed continuation of a story that gets twistier by the page! I am so thrilled to have Caragh O'Brien on the blog today answering my questions.  Haven't read book one, yet? Now's your chance to catch up! Don't forget to enter for a chance to win a paperback of book one, The Vault of Dreamers.
The Rule Of Mirrors by Caragh M. O'Brien
Series: The Vault Of Dreamers #2
on February 16, 2016
Genres: Young Adult, Science Fiction
Goodreads

The entire country was watching when Rosie Sinclair was expelled from Forge, the prestigious arts school that doubles as a reality TV show. But few know how Dean Berg was mining students' dreams in laboratories deep below the school. And no one, least of all the Dean himself, knows that when Rosie's dreams were seeded into the mind of another patient, Rosie's consciousness woke up in that body--a girl far from Forge, a girl with a completely different life from Rosie, a girl who is pregnant.

Told from alternating points of view between Rosie as she makes sense of her new identity and the shattered subconscious that still exists in her old body, this sequel to The Vault of Dreamers will keep readers on the edge of their seats and leave them hungry for more.
In this book, Rosie essentially exists in two places. How did you approach building both Rosies and their worlds?
First, Kate, let me say thanks for having me by Ex Libris. It's great to be talking with you again! I'd like to say I approached the project of my two Rosies with a clear plan, but though I knew both characters existed and that one mind had essentially been split into two bodies, I had to discover how to write this book as I went along. I started with one Rosie, the one who became Thea, the pregnant girl, and once I had several weeks' worth of her story, I went back to the start and wrote the story from the other Rosie's perspective, exploring her manipulation of her captor. Dovetailing the two storylines together was messy, and keeping track of when the Rosies said different things to Linus made it even more complicated, but beyond the headache of the timeline, the whole relationship between the voices fascinated to me. For instance, I thought a lot about how the characters' experiences caused them to change and diverge (one girl becomes more tender while the other develops an edge). I am so pleased with how the book finally came together. It took many, many drafts, but I hope it seems effortless.
This is your second YA trilogy and I've often heard authors say that the second book can be the most difficult to write.  Did you find that to be true when writing either of your series?
Prized in the Birthmarked series definitely stumped me, and this second book has been a doozy, too. Sequels involve the challenge of how to take familiar characters to another level without repeating the problems of the first book or simply adding more explosions. There's also a subtle pressure to satisfy the readers who enjoyed the first book, and a corresponding fear that you might disappoint them if you blow it. I've definitely felt that. Yet I wouldn't say that second books are the most difficult to write. For me, writing any book is a complicated, time-consuming, puzzling, humbling experience. It requires persistent faith in a process that doesn't seem productive half the time. Given that, the order of where a certain novel falls in a series is just one more element to wrangle.
Can you give us any hints about what is next for Rosie in book three?
It's clear to me that Rosie needs to get to the bottom of all the evil and sort it out somehow, and that's going to involve some dark, painful days. I'm still exploring how that should happen.
Other than book number three, what are you working on now?
I have a folder called "Next Ideas," and whenever I get a glimpse of a possible project, I jot down a line or write up a page or two, and throw it in there. I make a note of the news stories that resonate with me, too, like the baby farms in India; the thirteen-year-old girl who jumped off a bridge after her father cut her hair and publicly shamed her; the search for a ninth planet outside the orbit of Neptune; and the sad death of little Noah Chamberlain, age two, who wandered away from his grandmother on a walk in Tennessee. When something troubles or intrigues me, I ponder root causes and repercussions, and I try to be open to how those might work their way into my fiction. I can't help examining how we're human, you know? I know for certain that I'll keep writing after I complete the Vault of Dreamers series, but for now, that's my focus.
Again, thanks Kate, for having me by!
Thanks, Caragh!  Ok, here's your chance to catch up on the series!
One paperback copy of book one, The Vault of Dreamers!
You must be 13+ to enter
Open to US Residents
Contest-only accounts will be disqualified.
Don't forget to check out the other tour stops: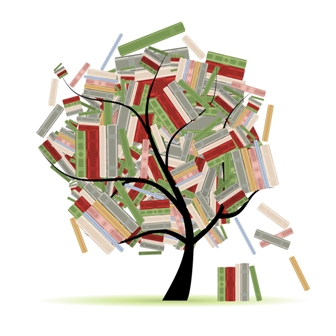 Related Posts