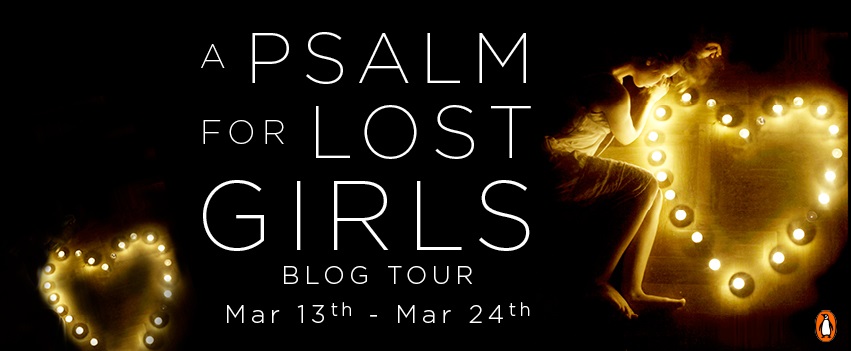 Welcome to my stop on the A Psalm for Lost Girls Blog Tour!  Today I am bringing you my Top Ten Favorite Things about A Psalm for Lost Girls!  At the bottom of the post, don't forget to enter for a chance to win a finished copy.  I loved this story, so you should definitely enter.
Here's a little bit about the book:
I received this galley in consideration for an honest review.
A Psalm For Lost Girls by Katie Bayerl
Published by Penguin on March 14, 2017
Genres: Young Adult, Mystery
Goodreads

Tess da Costa is a saint — a hand-to-god, miracle-producing saint. At least that's what the people in her hometown of New Avon, Massachusetts, seem to believe. And when Tess suddenly and tragically passes away, her small city begins feverishly petitioning the Pope to make Tess's sainthood official. Tess's mother is ecstatic over the fervor, while her sister Callie, the one who knew Tess best, is disgusted - overcome with the feeling that her sister is being stolen from her all over again.

The fervor for Tess's sainthood only grows when Ana Langone, a local girl who's been missing for six months, is found alive at the foot of one of Tess's shrines. It's the final straw for Callie.

With the help of Tess's secret boyfriend Danny, Callie's determined to prove that Tess was something far more important than a saint; she was her sister, her best friend and a girl in love with a boy. But Callie's investigation uncovers much more than she bargained for: a hidden diary, old family secrets, and even the disturbing truth behind Ana's kidnapping.
Sisters!
I love stories about sisters. Maybe it's because I never had one, but it was on of the things that made me want to read this book.  Even though Tess is no longer alive when the story begins, the bond between her and Cassie is still so strong and though flashbacks, we get to see their relationship.
Callie
Cassie is grieving her sister, rebelling against everything, and pretty much done with all of the saint talk.  Her desire to finally lay her sister's memory to rest is what makes her want to solve Ana's disappearance.  I loved her toughness and her determination, but she also missed her sister so, so much.
Danny
Danny is Tess's boyfriend (although it was a secret) and all around good guy.  He is Callie's touchstone in many ways and they bond over their grief and desire to dispel everyone's obsession with Tess the Saint. But there is some mystery surrounding his relationship with Tess and  loved the tension that secret created.
Atmospheric
There is a very noir-sh (not a word, I know) feel to this story.  Callie's single-minded focus on Ana's disappearance and getting to the bottom of what's really going on reminded me of the detectives in the noir films.
Examination of Faith

There is a lot about faith and religion and the role is plays in people's lives.  When Tess was alive, she was constantly being asked to predict the future or perform miracles.  People stopped going to church and started going to Tess, which created some conflicting feelings in Callie when it came to faith and the role it plays in the lives of people who are desperate for answers.
Excellent Mystery
There are  lot of things going on in A Psalm for Lost Girls, but it is, at its heart, a mystery.  As the book progressed it seemed to raise more questions rather than answer them and it kept me turning pages because I had to find out what was going on!
Tess's Diary
We get to hear Tess's voice through diary entries.  I love this!  It was a great way to get to know Tess as a character and it really added to the mystery.
Ana's perspective
This is where it got really creepy for me and I have to be vague because I don't want to give too much away, but these small insights into Ana's thoughts were very effective!
Family Secrets
I love family secrets!  This family definitely has their share and Callie's mom hasn't exactly been forthcoming.   While Callie worked to discover what really happened to Ana, she also dug up a lot of family secrets along the way that may or may not have ties to Tess.
Overall Awesomeness
I enjoyed A Psalm for Lost Girls so much!  The writing was lovely and the story flowed really well.  I loved how the mystery and character growth were so effortlessly intertwined.  Put this book on your reading list!
GIVEAWAY
Enter for a chance to win one (1) of five (5) copies of A

Psalm

for

Lost

Girls

by Katie Bayerl (ARV: $17.99 each).
NO PURCHASE NECESSARY. Enter between

12:00 AM

Eastern Time on March 13, 2017 and

12:00 AM on March 27, 2017

.  Open to residents of the fifty United States and the District of Columbia who are 13 and older. Winners will be selected at random on or about

March 29, 2017

. Odds of winning depend on number of eligible entries received. Void where prohibited or restricted by law.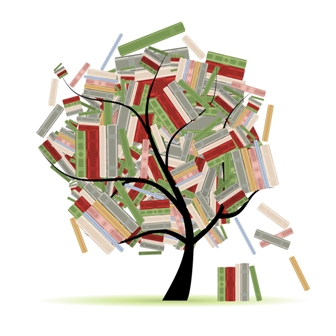 Related Posts