I'll Give You The Sun by Jandy Nelson
Published by Penguin on September 16, 2014
Genres: Young Adult
Format: Audiobook
Goodreads


Jude and her twin brother, Noah, are incredibly close. At thirteen, isolated Noah draws constantly and is falling in love with the charismatic boy next door, while daredevil Jude cliff-dives and wears red-red lipstick and does the talking for both of them. But three years later, Jude and Noah are barely speaking. Something has happened to wreck the twins in different and dramatic ways . . . until Jude meets a cocky, broken, beautiful boy, as well as someone else—an even more unpredictable new force in her life. The early years are Noah's story to tell. The later years are Jude's. What the twins don't realize is that they each have only half the story, and if they could just find their way back to one another, they'd have a chance to remake their world.
I'm not sure what I can say about I'll Give You The Sun that hasn't already been said.  It is an amazing, emotional, thought-provoking, heart-breaking, joyful story that is expertly structured and delivered.  I was skeptical about the dual voices since we only hear Jude as a 16 year old and we only hear Noah as a 13/14 year old, but as the story flows, the puzzle pieces of the plot fall into place so well that I couldn't imagine it being done any other way.  Everyone in the book has secrets and they aren't just your run of the mill secrets.  No, they are huge, life-eating secrets, and as I was reading, it was like watching fiber become a rug on a loom.  Each chapter built the story into this wonderful tapestry and I almost wanted to go back, knowing the full truth, and listen to it again just to appreciate how well the plot was developed.
The narration was absolutely outstanding.  Julia Whelan narrated The Sky Is Everywhere, which is one of my all-time favorite audiobooks, and she did just as well reading as Jude.  Her ability to become the characters through her vocal performance really takes you right into the book.  I particularly loved the way she read Oscar and Guillermo.  Jesse Burnstein also does an excellent job of reading as a younger Noah.  I really felt his struggles and inner conflict.  Since we only hear from each character at a certain age, communicating those different points in the timeline was very much tied to how old they were.  Jesse did a great job of making me believe I was actually hearing 13/14 year old Noah tell me his story.  The audiobook for I'll Give You The Sun really adds something extra to this amazing story.   Jandy Nelson's writing lends itself very well to the audio format and if you are at all inclined to try an audiobook, I'll Give You The Sun has my very highest recommendation.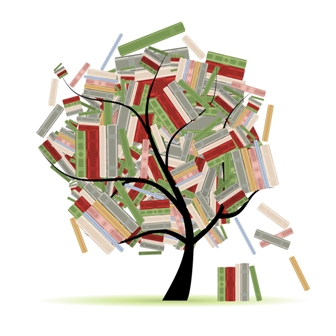 Related Posts