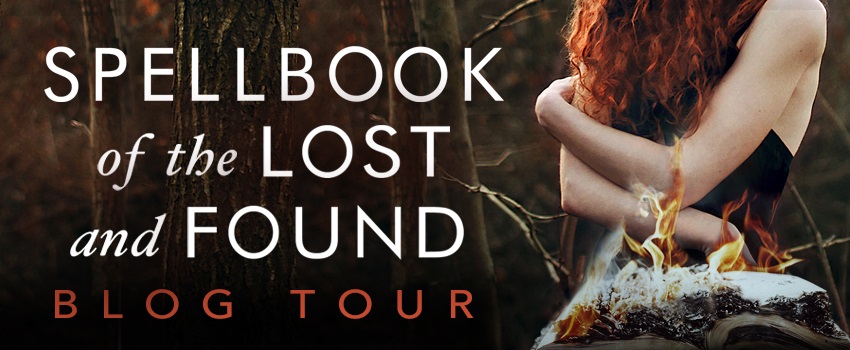 Welcome to my stop on the tour for Spellbook of the Lost and Found by Moïra Fowley-Doyle!  After you've read my bookish spells, don't forget to enter the giveaway and check out the other stops in this week's leg of the tour!
Here's a little bit about Spellbook of the Lost and Found:
I received this galley in consideration for an honest review.
Spellbook Of The Lost And Found by Moïra Fowley-Doyle
Published by Penguin on August 8, 2017
Goodreads

One stormy Irish summer night, Olive and her best friend, Rose, begin to lose things. It starts with simple items like hairclips and jewelry, but soon it's clear that Rose has lost something much bigger, something she won't talk about, and Olive thinks her best friend is slipping away.

Then seductive diary pages written by a girl named Laurel begin to appear all over town. And Olive meets three mysterious strangers: Ivy, Hazel, and her twin brother, Rowan, secretly squatting in an abandoned housing estate. The trio are wild and alluring, but they seem lost too—and like Rose, they're holding tight to painful secrets.

When they discover the spellbook, it changes everything. Damp, tattered and ancient, it's full of hand-inked charms to conjure back things that have been lost. And it just might be their chance to find what they each need to set everything back to rights.

Unless it's leading them toward things that were never meant to be found...
I loved this dark and mysterious story!  In this book, the spells are supposed to bring back things that are lost. I was asked to think about what sorts of bookish spells I would like to cast. Perhaps they would solve a pet peeve or make reading easier!  I came up with five spells I would love to cast for my bookish desires!
Five minute conversation with a character. I would really love to just be able to pause the story and call out any character of my choice to either ask questions (what were you thinking?!?!), discuss strategy (here's what you should do with the dragons), or just hang out for a few minutes.  Wouldn't that be fun?
Holographic Illustrations of Fight Scenes: Ok, you might be wondering why I chose fight scenes instead of…well, other scenes, but this is a family show that features occasional swearing!  Seriously, though, sometimes the descriptions of fight scenes can get a little muddled.  It would be nice to have a way to make those scenes appear in front of me, ala Princess Leia's message to Ben Kenobi. 
A Book Protection Spell: Truth be told, I don't really lend books to people.  I give away ARCs but I don't lend out my finished copies.  It would awesome if there was some sort of spell attached to books that made them scream when they were mistreated and would also make them reappear on my bookshelf after the lendee was finished with it.

A Book Singing Spell: Am I the only one who gets annoyed by song lyrics in books?  It would be nice to have a spell that would sing any song that was written in a book. Having to read lyrics is so awkward.
A Go To Sleep Spell: Yes, I know that eReaders have any number of ways to remind you to go to sleep, but what if you're reading an old fashioned paper book and you just can't put down the story, but you have a really important test/presentation/meeting in the morning?  It would be sort of like a Cinderella type enchantment where all of the words disappear at midnight and you are forced to go to sleep. (Or just pick up another book!)
What kind of Bookish Spells would you cast?
GIVEAWAY :
Enter for a chance to be one (1) of three (3) winners to receive a hardcover copy of Spellbook of the Lost and Found by Moïra Fowley-Doyle. (ARV: $17.99 each).
NO PURCHASE NECESSARY. Enter between

12:00 AM

Eastern Time on August 7, 2017 and

12:00 AM on August 28, 2017

.  Open to residents of the fifty United States and the District of Columbia who are 13 and older. Winners will be selected at random on or about

August 30, 2017

. Odds of winning depend on number of eligible entries received. Void where prohibited or restricted by law.
Week Two!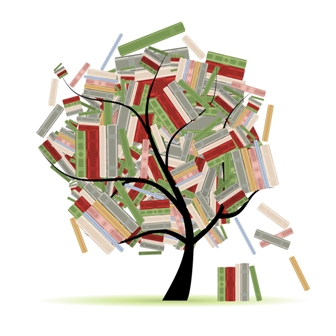 Related Posts